Are your kids ready to tackle this school year with more independence and determination than ever before? Then give your kids their own My Student Logbook to use.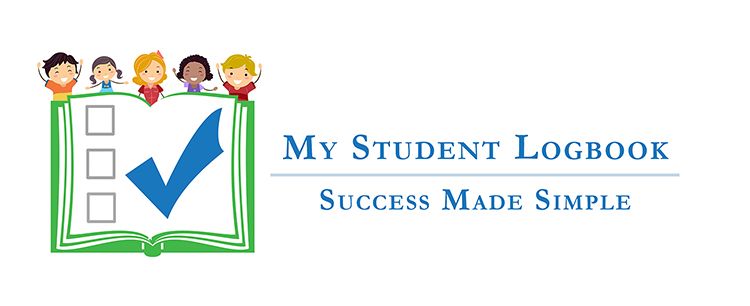 We were blessed to be asked to review the My Student Logbook with one of our kids, just in time for this new homeschool year. I am very excited to share this review with you.  It is the first professionally created logbook for homeschool kids our family has used and it is working out great.
My Student Logbook
A full school year record management system for kids.
For 2nd grade – 12th grade
Retails $15.00
We received a nice spiral-bound paperback logbook that has a clear see through outer cover on the front and a black vinyl cover on the back.   They have many cover options to choose from to make the logbook more personal, and we were given the option to choose any cover we wanted for our review. My son chose the "Planets" cover option for the logbook we received. You can see the planets cover through the see through outer cover which helps keep it nice and offers some additional durability.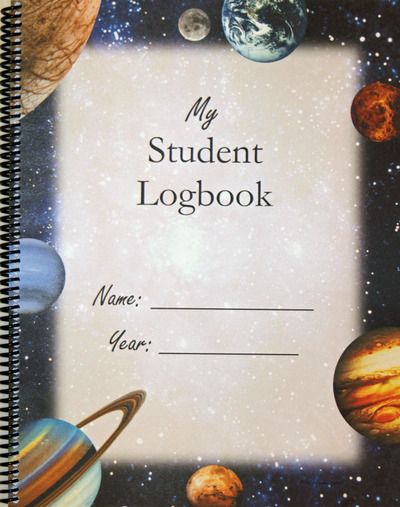 This is the first year I have required my oldest son to keep his own daily logbook / journal for his schoolwork.  I usually hang a list of our schoolwork, chores, and daily routine up on the wall in our schoolroom, and then I give each child a copy to put into their binder. But I don't make the kids check anything off each day.  Over the years, we have tried check off lists in the past and the kids usually keep up with them for about a week or two and then stop updating them. So it was just easier for my own sanity to do away with that requirement and whatever we get done in a day we do and what we don't get done then we work on the next day, and I try not to stress over it.  This really helped me keep peace in the home.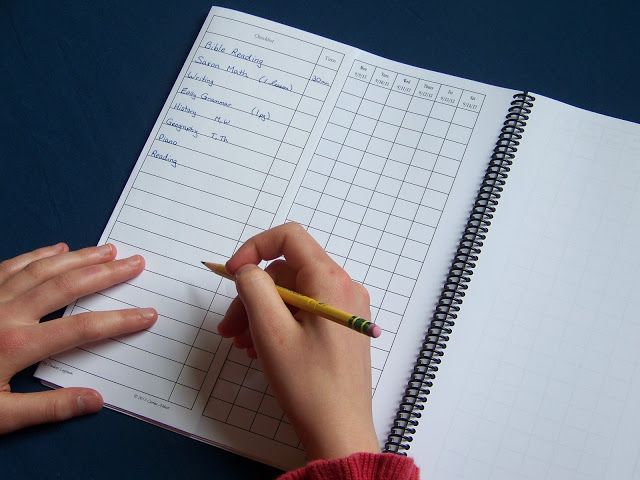 However, my oldest son turned fourteen this summer, and has a whole new maturity about him. When our new homeschool year began this fall, he was ready to tackle this school year with more independence and determination than ever before. Having his own personalized daily logbook, with check off lists and management pages, has helped him be accountable to his goals. What a blessing it was to be asked to review the My Student Logbook! It has been a perfect fit for him. He has now kept up with keeping his logbook updated each day since we started back to school. I am really proud of him.
I went through the logbook ahead of time and wrote down each of his classes and his daily chores on the form. Then all he has to do is put a check mark, or a page number (or verse number if it is bible study) on the check off grid. He can fold over the page and use the same origional list with a new check of grid for each week without having to re-write the original list if desired, or if there is a change then he can write out a new list to keep track of. He can keep track of all of his work in one central place. Each day, he opens his student logbook and keeps it near him when he is working on his schoolwork. Then he is able to mark off the work he completes. I have been learning about my own personal time management too through a wonderful personal daily planner for moms, and this too helped me encourage my son in his personal quest to be organized and keep his logbook updated each day.
You child can use this logbook as a scrapbook of their entire year and add it to their academic portfolio when the year is over, or take it a step further and use the recorded information to create professional looking highschool transcripts too.  In addition to the schoolwork/chores log (you can choose pre-dated or un-dated logs for your book),  there are several additional pages in the back for kids to keep track of all of their additional records they have for the year:  "All About Me" favorites (food, places, things, interests, holidays), Prayers, Goals, Memorized Bible Verses, Books Read Log, Events/Field Trips/Presentations/Activities, Test Records, and Year Highlights. The My Student Logbook is available as a spiral bound booked shipped to you, or as a PDF downloadable e-book you can print and bind yourself. Check the website for more information about various versions, covers, and prices.
Check out this video for more information about how to use the My Student Logbook.  There are many helpful tips and be sure to check out their other videos (see the YouTube media link below) for ideas on using the logbook to create highschool transcripts and more.
Be sure to check out My Student Logbook social media links for all the latest updates and news.
FACEBOOK
YOUTUBE

Be sure to check out what other Homeschool Families on the Schoolhouse Review Crew had to say about using the My Student Logbook in their homes this school year too.