Have you heard of the Scruble Cube?

It is a handheld spelling and puzzle game that is very challenging!




My oldest son is eleven, and though he is great with puzzles, he is not a strong speller. We are looking forward to this game helping him improve his spelling skills.




It is a great homeschool product to encourage spelling, math, logic, and language skills.
From their website "Scruble Cube's activities will sharpen student's minds and their creativity. Our lesson Plans are aligned with Common Core Standards." Scruble offers free lesson plans for download at www.scrublecube.com/education

Scruble Cube has also won several awards.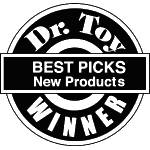 I'll be honest, upon first glance, this product can be a bit intimidating. It is a cube and is covered in 96 letters and movable squares.

Because of how we are taught to read words, organize letters, and organize information, the letters make no sense at first and it takes your brain some getting use to how it looks with what seems to be random letters.

One helpful way to think of this game is that it has some of the features of the game of Scrabble, but a big difference is the Scruble Cube is holding your tiles and your game board all in the palm of your hand.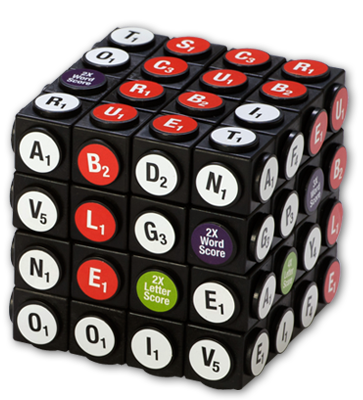 The goal is to move your letters around the cube to spell a word. Each of the letters are assigned points, and each time a word covers more than one face of the cube, you earn additional bonus points.

The game also comes with a scoring tablet and an hour glass timer. You can time yourself or compete against time, or teams, and improve your skills.

Before attempting anything, we thrurough reviewed all the product instructions and the getting started guide. First practiced spelling a simple four letter word (milk) on two faces, learning how to move, or arrange, the tiles.

Scruble states that if you can spell a three letter word, you can play this game, however it is recommended for ages 8 and older.

Skill areas reinforced using the Scruble Cube (as stated on their website):

Academic Skills
Mathematics Trial & Error
Spelling
Vowel Awareness
Word Building with Rimes
Math Facts
Research Skills
Mechanical Skills
Vocabulary Development

Life Skills
Team Work
Sportsmanship/Competition
Problem Solving Skills
Listening Skills
Oral Communications
Strategic Thinking
Higher Level Thinking


This game is fun and addicting. We plan to get dad in on the action soon too. He loves logic and puzzles as much as our son does, and these two can challenge each other in some fun games with the Scruble Cube.




Scruble Cube is available at Toys R Us, Meijer, Barnes and Noble and Scruble Cube. It retails for $ 24.95 This would make a great gift for Christmas, birthdays, and teacher/coach appreciation, as well as a great addition to your classroom or homeschool.








I strive to write honest product reviews that help enrich homeschooling and family life.
I also serve on the 2011-2012 TOS Crew for The Old Schoolhouse Magazine.

I was sent this product for free from Scruble Cube, in exchange for offering an honest review.

If you would like to read other TOS Crew member reviews of the Scruble Cube and many more great educational products, please click on the photo link here.