We are enjoying another wonderful unit study and lap book project. This one is by Home School In The Woods and is a review of Great Empires activity study.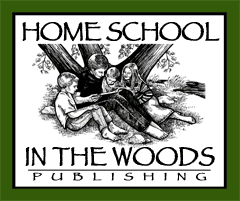 Who is Home School In The Woods?

Home School In The Woods is the brain child of Amy Pak, a homeschooling mama. She has been homeschooling her kids since 1996. She and her husband are raising 4 beautiful kids.

Amy Pak came up with fun timelines to relate historical figures and events in time so she could teach history to her kids. Before becoming a homeschool mama, she was a graphic designer and illustrator. Over the years she created unit studies and timelines for her own children, and then started sharing them with friends, other homeschoolers, her local coop, etc. Then in 2002 she began her business of creating and selling illustrated historical timelines to the public. Each of her family members, her husband and all four of their children, participate in operating the business. She gives all the glory to God for her business and her family. She is a true Homeschool Super Hero! Read the About Us page on her website for more information about Amy Pak and Home School In The Woods.

GREAT EMPIRES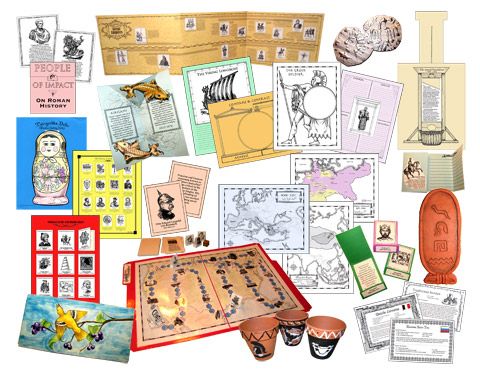 Great Empires
Activity study for elementary grades.
Download PDF retails for $ 18.95
CD retails for $19.95

This activity study is designed to be an easy way to learn about great empires in history. The activity study is really a bundle of mini unit studies on 14 different great empires from around the world during different parts of history. Each empire study takes about 2 to 3 days to finish, or you can adjust it to take longer or shorter for your homeschool needs. If you complete 2 empires a week, you will complete the study in about 7 weeks.


Our Experience

Though it is easy to do in 3 days or less, we adjusted the schedule to work on only one empire per week. I like to move at a slow steady pace on projects and this one fit right in with our homeschool style. It will take us about 14 weeks to complete the whole study.




I received a pdf download of the product and printed off all the materials for each empire and placed it in a three ring binder. I placed dividers between each empire so we could easily find each one. I love using three ring binders with clear window sleeves on the front. I copied the picture of the product and placed it in the outer sleeve and marked the spine. This will be a useful homeschool tool for years to come as I have 6 children of different ages and I know we will be using this again in a few years for the younger kids.

I am amazed at the amount of work that has gone into making this product so much fun homeschoolers:
activity projects, arts and crafts, worksheet, lap book pages,
reading suggestions, games, two recipes for each culture we study,
historical timeline, maps for each empire, internet links for further study,
and more.


We made our own schedule using Great Empires that fit our homeschool needs and was easy to implement. Most of the activities are accomplished in 20 minutes to 60 minutes depending on the activity.
Monday: Read about the empire, locate it on the timeline, and locate it on the globe.
Tuesday: Map the empire and watch related videos we found on you tube.
Wednesday: Worksheets or crafts
Thursday: Cook and eat foods with ingredients from that culture.
Friday: Read library books, and internet links for further study (this is where your
own individual preference comes in. You can stretch this out and do as much as
you want to learn about each empire.)




There is a whole lot to do in this activity study of 14 different empires. So far we have completed Ancient Egypt, Ancient Greece, and Vikings.
Empires we are studying:
Ancient Egypt
Ancient Greece
Ancient Rome
Ancient China
Arab-Muslim Empire
English Empire
French Empire
German Empire
Japanese Empire
Mongolian Empire
Russian Empire
Spanish Empire
USA
Viking Empire

In Ancient Egypt we read about the great empire of Egypt, found Egypt on the globe and mapped a worksheet. We placed it on our historical timeline. We made Egyptian fig cookies to snack on. We also made an Egyptian Cartouche with salt dough, and inscribed Egyptian hieroglyphics, then painted it the color of clay.




In our study of Ancient Greece, we read about the Greek Empire, placed it on our historical timeline, found it on the globe, and completed a map worksheet. We researched Greek weaponry and made a shield. We made Greek hummus to snack on with veggies. We love hummus! We also researched Greek Art and painted our own Greek pottery.




Viking Study we read about the Scandinavian Viking Empire and found it on the globe. We made a map and studied the voyage of Leil Eriksson. We placed our Viking picture on our historical timeline. We researched the Viking longboat and made Beef Stew for a meal. We also researched and made Viking Coins which was a fun and easy project to do, and the kids now go around the house playing with their coins and pretending they are Vikings.




We researched Viking coin designs on the internet and made our own coins by cutting out 2 inch circles of corrugated cardboard, drawing designs from the time period, tracing the designs in liquid glue, then painting the coins.




We took the coins outside, and all three big boys took turns spray painting them different colors of grey, tan, and greenish brown to make them look like coins from the Viking era. They sprayed one side, then waited for the sun to dry the paint, then turned them over and painted the other side.




We are looking forward to finishing the rest of these wonderful units. We plan to take a school break for the summer, then get back to learning with this activity pack more in the fall. Learning history this way is so much fun!

Amy Pak has laid everything out very nicely. It is easy to spend a day or two, or the whole week learning about Great Empires in history using this activity pack. A homeschool mom with no experience teaching history can easily complete this activity study with her kids and have a great learning adventure!

Be sure to check out what other homeschool families on the Schoolhouse Review Crew had to say about products by Home School In The Woods.