Not many magazines today support the idea of a creator God. It's not a very popular idea, that a creator God created the heavens and the earth and all that is in them. No, I dare say not! The popular idea is that we were all created from a BIG BANG in the universe, and as each proton and neutron came together and formed atoms, we all evolved into more creatures and amazing things than you can count in your nature journal!

But as a Christian, I do believe in the creator God. I believe that God, the one and only God spoken of in the bible, and obviously in existence as seen in the intelligent design of creation all around us, is the creator of all. I believe that mankind was created in his image. I believe that God crafted each creature, each plant, each snow flake, and each molecule, atom, proton, and neutron with amazing engineering and artistic beauty.

I do not believe in the science fiction "Big Bang" theory or the evolution of change from one species into another. I have studied many aspects of science and it just doesn't fit! No, we were created by a designer! That designer calls himself "I AM". He is the only God, and he created the universe and all that is in it!

I am so glad there is a quality magazine I can read with my family that supports the belief in God as my creator.





I learned about Creation Illustrated a couple of years ago when I was given a free copy to view. I fell in LOVE!!! Since then, we have purchased a subscription every year. Because, there is nothing else like it anywhere.

The photographs inside are amazing. Everytime I open the magazine I go on an expedition with my children to learn about something wonderful that God created.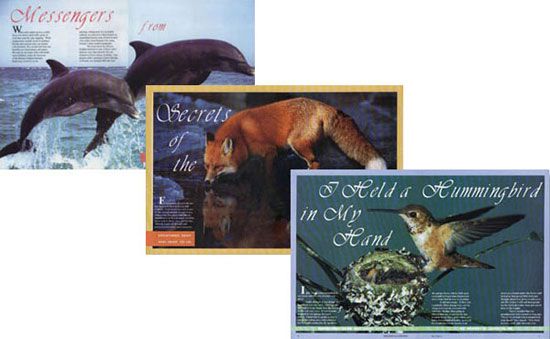 Every issue of Creation Illustrated comes with over 60+ pages of bright colorful photos. Some of these pictures are worthy of being framed and hung on your wall, they are so well done. If you have amazing photos to submit, they might just use one of yours in an upcoming issue, so be sure to contact them.

My favorite part of the magazine, besides the awesome the photos, is all the natural science included in the learning. Inside you will find 3 sections:

In Nature
Giving Thanks
Sharing Our Mail
Stories

In Scripture
How the photos and stories line up with scripture and creation.
Scripture Highlights
Creation Stewardship

In Living
Inspiration
Recipes
Childrens Stories
Youth Photo Contest
Instructional Guide
Resource Guide


The pages of Creation Illustrated are stuffed full of much more:
Science and Engineering of God's Creation
Artistic Beauty of God's Creation
Puzzles & Activities for Kids
Scriptures
Stories your whole family will enjoy of all ages.


We give this magazine 5 Stars! We will continue to subscribe in future years to this publication as it has become a regular "book" to read and enjoy in our home and homeschool.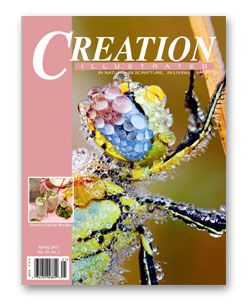 You can use this magazine as part of a devotional bible study, an art curriculum supplement, a science curriculum supplement, a geography supplement, and more.

Creation Illustrated has a way of capturing amazing details in their images. This magazine gives all the glory to God from cover to cover. Filled with scriptures, stories, and amazing details, your family will build their faith while reading it.



Creation Illustrated is published four times a year (quarterly), and costs $4.99 per issue or you can subscribe online:
$ 19.95 1 year
$ 37.95 2 Years
$ 53.95 3 Years


There is also a special discount when you pay with a credit card and save another $5.00 off per year subscription.

Want a FREE copy? Request your free copy and you too will be amazed at the beauty of God's creation in Creation Illustrated.

This magazine will make a great addition to your family library, curriculum supplement, bible and faith based studies. It also makes a wonderful gift to family, friends, and neighbors.

Read what others on the TOS Homeschool Crew had to say about this product.


Disclaimer: As a member of the TOS homeschool crew, I received a copy of the product mentioned in exchange for my honest opinion. All opinions expressed are mine and my family.