Dayspring Christian Academy has a new online interactive history course that is a great resource for homeschool families called The Pilgrim Story.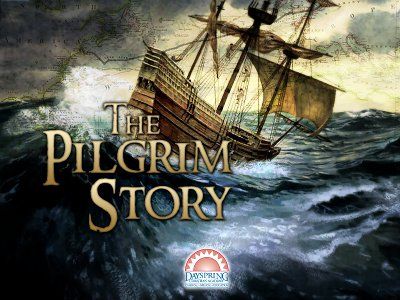 I love teaching my children about faith, true life, and the struggles and triumphs of real people. The Pilgrim Story has all this and more.

Fall is a perfect time to add this course to your homeschool curriculum! I love Fall. It is my favorite season of the year. It also has one of my favorite family holidays, Thanksgiving. I love learning about the first Thanksgiving Celebration, the Pilgrims, and their journey to North America.




The Pilgrim Story is an online course that you complete on your computer at your own pace, in the comfort of your home. I love learning at home and not having the stress of getting everyone ready and rushing off to classes. Once you have purchased the course, you have up to six months to finish using the online portion of the program.

The Pilgrim Story course costs $99 and is designed for kids in grades 3rd, 4th, 5th, and 6th. The course is offered as a power point presentation format on the Dayspring Christian Academy online classroom site.

In addition to the online learning portion of the course, The Pilgrim Story has lots of downloadable materials to enrich your learning adventure including: historical timelines, activities, maps, crafts, and notebooking pages, and more. There is a test at the end of each unit, and a virtual field trip at the end of the course work too.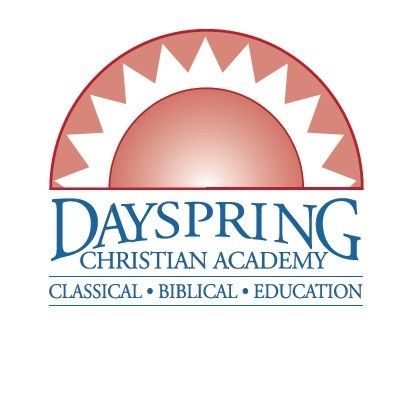 The Course

The Pilgrim Story course is easy to navigate and is divided into 5 units. There is a total of 17 lessons, 5 unit tests, and a virtual field trip. Each lesson is designed to take your student 45 minutes to complete. It may take a little less time or a little longer depending on the learning level of your student. There are lots of printables for each lesson. Lessons in each unit are listed below.

Unit One



King Henry

Geneva Bible

Life In Scrooby

Liberty of Conscious (listed internal and external property activity).

Unit One Test
Unit Two


Leaving England




The Second Escape Attempt






Leiden



Preparing To Go

Unit Two Test
Unit Three


Leaving Leiden

Conditions On The Mayflower

Building Christian Character

Unit Three Test
Unit Four



The Mayflower Compact

Exploration

The First Winter (we made a craft stick pilgrim house activity).

Unit Four Test
Unit Five


Spring 1621

The Wampanoag People

The Rest Of The Story

Unit Five Test
Virtual Field Trip
To Plymouth Massachusetts



On Line

In the beginning of each section, the power point presentation explains things you will need before getting started with the lesson. I found this very helpful. There are printables for each section to print out before you watch the lesson. I printed out all the printables and kept them in a 3 ring binder. The tests for each unit is done online.




After watching the introduction to the lesson, and printing out the printables, you watch the presentation of the lesson and take notes and fill in the worksheets as needed.




For each lesson there are vocabulary pages you can use. Print these off for using in your study, play games with them, put them in your lapbook or notebook, use them as spelling words, etc. There are also review pages that help you summarize the main points of the lessons too.





Hands On

Several lessons have learning activities to do offline, in addition to worksheets and notebooking pages that you will complete. I love doing hands on activities to enhance our learning adventure. Some of the things we enjoyed doing were:



Marking out a 20 foot by 20 foot foundation in our back yard to understand the size of the Pilgrim's store house. We decided to take a little field trip to the local home supply store and see a building of this size and climb in and take a look. Nothing beats the actual experience! The kids were amazed that food and supplies were stored for so many people in such a tiny space.

Making a Pilgrim House model from craft sticks (directions included).

Translate a bible verse from Greek to English (notebooking pages).

Make hardtack biscuits (recipe is included).

We also made a model of the ship that the Pilgrims sailed to America on. This was not required in the course, but we added it in just for fun! We found 83 piece, three dimensional, wooden models at the local craft store for $5 complete with string ropes and sails. We bought two of them for the kids to build. This was a neat addition as the children could build the ship, role play, and really imagine what it was like for the Pilgrims to travel across the ocean and live on such a vessel.
We are enjoying this learning adventure about the Pilgrims. The kids are learning about the real Pilgrims, who were real people, and not a cutesy story portrayed in classrooms today. I am enjoying everything about this course. I love that the lessons are all planned out and easy to implement. The only suggestion I would have if I were purchasing this course for my family is that I would like to have the option of a printed version of the worksheets to be included in the purchase. This would definitely make this a handy addition to busy mom's who don't have a lot of time, or money, to print off additional papers to use this product. I don't mind printing the worksheets, but printing does ad some additional expenses to consider when buying a course for your homeschool.

I hope to write another story when we are finished with this learning adventure and share about the hands on projects we have completed too. This is a great learning program and lines up with the values of faith, perseverance, and truth that I want my children to learn.


Learn More

Check out this one minute video clip to see a short snippet of The Pilgrim Story



Dayspring Christian Academy online courses are a wonderful addition to any Christian education. They focus on the principles that our society was built upon. They open up the truth inherent in the history of our nation. Most of these details are left out of public education today.

The Pilgrim Story course is definitely great quality material. I think it would be appropriate for lots of settings including homeschool, public school, parochial school, afterschool, church groups, coop classes, camps, perhaps even adaptable for high school and college classes as well.

Want to learn more about Dayspring Christian Academy, the courses they teach, and the principles they stand for? Please check out the information in this video clip below and I am sure you will be impressed!




Be sure to stop in at the Schoolhouse Review Crew and read what other crew members had to say about this product.


Disclaimer: I was sent a copy of this product as a member of the Schoolhouse Review Crew in exchange for writing an honest review. All opinions expressed are my own honest opinion.