Want to make learning vocabulary FUN for your highschool student? Want to improve your scores on vocabulary tests? Or be better prepared for your SAT test? Want to enrich your conversations with new words?

Then you might want to check out the Vocab Videos website. They offer a fun way to learn and memorize vocabulary. They offer short video clips, quizzes, flashcard maker, digital worksheets, crossword puzzles, a glossary, teacher helps and tracking tools. They also offer a student vocabulary workbook (for an additional fee) that has a complete guide to words and definitions you need to know for the SAT exam.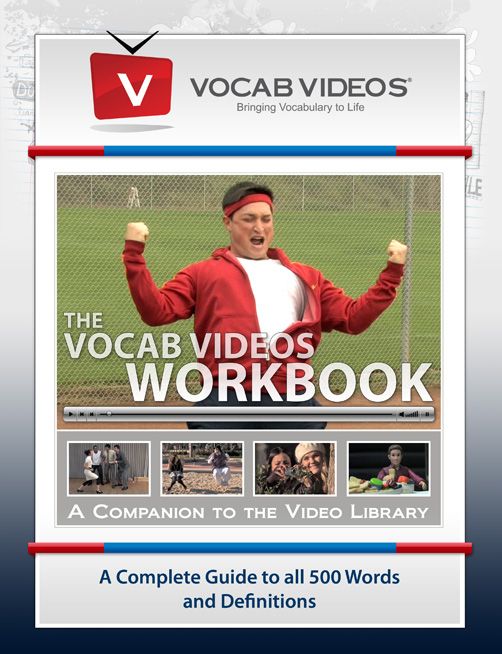 The culture and youth keep changing with each generation. These videos and the vocabulary is relevant in today's culture. Some parents may or may not take offense at some of the content, depending on personal preferences. But teens will likely love learning vocabulary in this format.

Students improve when they use vocabulary instruction. Vocab Videos makes the learning fun.




Here is a short explanation from the creators of Vocab Videos website:




Vocab Videos is brought to you by A-List Education, a leading educational services company based in New York City. We have worked with thousands of students of all ages from the U.S. and abroad. Our services include test preparation for the SAT, ACT, GRE, GMAT and LSAT, tutoring for academic subjects, admissions counseling, teacher professional development and content licensing services, and creating customized educational programs for institutions and educational nonprofit organizations.




After working with tens of thousands of students from a wide range of backgrounds and academic levels, our team of educators and standardized test experts came to realize the importance of vocabulary for scoring well on high-stakes exams.




We also understand that students can find learning vocabulary to be an overwhelming and tedious task. To try to help our students, we came up with the concept of Vocab Videos. Now that our idea has come to life through VocabVideos.com, our team hopes to help all students improve their vocabulary, test scores and overall literacy with our fun, easy-to-use online vocabulary system.




Vocab Videos is now being used by students and educators across the country, engaging learners studying vocabulary and providing teachers with an accessible and effective means of incorporating vocabulary and test preparation into the classroom.


Learning knew vocabulary can be easy, fun, and memorable. You can try a free 1 month trial or subscribe for 6 months for $29.99 or 1 year for $39.99 The workbook can be purchased for $11.99 and complements the video learning.

Be sure to check out the links and read what other TOS Crew members had to say about this product.



Disclaimer: As a member of TOS Crew, I received a subscription to this product in exchange for an honest review.