Artistic Pursuits is a wonderful art curriculum for ages preschool through highschool.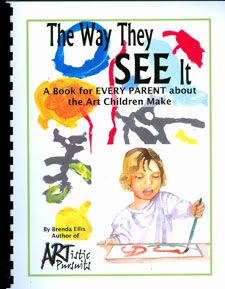 There are several books in the series for each grade level. You can read a description for each book, and purchase the curriculum books through their website.



You can also purchase the art supplies

through their website or through a local craft store. Many items you may already have on hand too.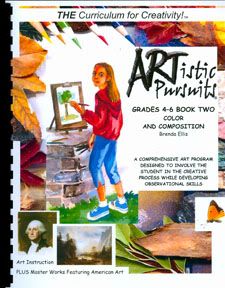 These covers are a small sampling of the various curriculum books they carry, but be sure to check their website because the are several more. Please read the discussion here where they discuss their
philosophy and methods
of teaching.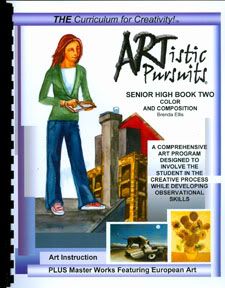 Our family reviewed the curriculum for Grades K-3 Book Three Modern Painting and Sculpture. It contains 32 Art History/Art Appreciation Lessons and has 32 Projects for your students to complete. It retails for $42.95
Starting with lesson 1, my children learned about how Impressionist Art tells stories of ordinary people and everyday life. Then they were instructed to draw a scene from their everyday life such as people they see or places they go. Then they were instructed to paint their scenes.
One of my sons painted a picture of people he knows, and the other two sons painted pictures of life in the mountains.
In lesson 16, the kids learned about the artist Van Gogh. He was an Impressionist who expanded this form of art and expressed his feelings, thoughts , and personality in his paintings. Then the kids were instructed to paint a scene as Van Gogh would have painted using thick ribbons of color in their work.
In lesson 20, the kids learned about Futurist artists and making sculptures. Then they were instructed to make a foil sculpture.
My three older boys were thrilled to build their foil sculptures. When they were through, we had various dinosaurs from this project.
What a great curriculum this is. With 32 projects, you can do one or two a week and cover a whole school year of art history learning. Or if you want to do it more often, do it twice a week and finish two curriculum books in a school year. It is really up to you how fast you progress through this curriculum.
I would love to start with the first book and complete the whole curriculum in the entire series from preschool through highschool. It really is that good. It is so easy to do. Just pull the book off the shelf, read through the short lesson, and do the project.
Artistic Pursuits has made "Art" simple to teach and understand. I really enjoyed using this product with my kids.

I was given this product for free in exchange for an honest review. All opinions expressed are my honest opinions.
Check out the stories and links
here
if you would like to see what others on the TOS Homeschool Crew had to say about this product.