Who Am I? And What Am I Doing Here?


How do you go about teaching a Christian worldview to your children? Do you practice daily bible reading?




Do you talk to your children about who God is, and why he created us, and how he wants us to live? Do you forgo this difficult task and leave the majority of this up to their Sunday School teachers? Do you just hope one day they will learn about it and understand on their own?

Growing up, I had a deep love for God. But by the time I was in third grade, most of what I knew about him was told to me by my teachers. Even though my parents went to church since I was born, other than prayers at the dinner table and bedtime, and singing hymns in church, I can't say they taught me much about the Lord. Why? I have asked myself that many times. I know they loved God, but why didn't they spend more time talking about him to me? I think they were too busy with the daily demands they felt they had to fulfill, and the burdens of life.

But there were many experiences that did encourage me in my faith. I went through some tough times as a kid, moving and new schools etc, and it was my faith in God and time spent reading his word and praying that got me through those difficult times.

I don't want to leave it to chance that my kids will know the God who created us. I want to tell them about him and all that he has done. I want to talk about him at breakfast. I want to read about him sitting at the table, or on the couch. I want to discuss his creation as we walk down the sidewalk, or hike the trail. I want to marvel at his engineering as we look at the stars and moon in the sky, or the microbes under the microscope. I want to appreciate his "art work" in all its splendor. I want to explain to them why something is right or wrong if it crosses our path. I want them to know what is true, and that there are things in our world that God does not approve of.




That is what I want for my children. To long to know him. To desire to understand who he
is, how he wants them to live, why they were created, how to treat others and take care of the needs of others, and how to care for the resources God has given us.

But how do I go about teaching them who God is? Well, thankfully, he has given me a blueprint: his word, the bible. We need nothing more. But sometimes we want more, and again God steps up and supplies through his followers helpful resources to encourage us in our faith and teach our families.




Thankfully he has given many Christians insight into how to teach and how to share the good news of the bible. So many wonderful folks are willing to share their knowledge and bridge the gap for us as parents to teach this to our kids.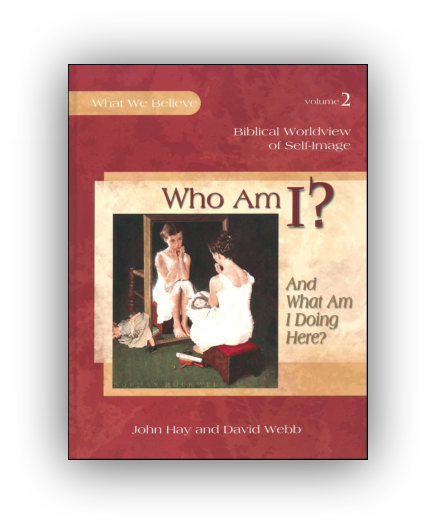 I was recently given the opportunity to review a curriculum that teaches a Christian worldview for kids ages 6-14. I was sent Who Am I? (And What Am I Doing Here?) by John Hay and David Webb. It volume 2 of a series called What We Believe and is produced by Apologia .

Volume 1
Who Is God? (And Can I Really Know Him?)
Teaches biblical worldview of God and Truth

Volume 2
Who Am I? (And What Am I Doing Here?)
Teaches biblical worldview of self

Volume 3
Who Is My Brother? (And Why Do WE Need Each Other?)
Biblical worldview of servanthood

Volume 4
What On Earth Can I Do?
Biblical worldview of stewardship


Who Am I? gets down to the nitty gritty of why did God create us? Don't you want to know why you were created and what it is that God has planned for your life?

"In this book you will learn that you are not what you do or the place where you live. You are not the clothes you wear, the things you own, the friends you make, or the grades or honors you make in school. You are much, much more. And it is only when you understand what it means to be made in God's image that you will truly know who you are and why you were put on this earth."
page 16 of Who Am I? by John Hay and David Webb.


Volume 2 Who Am I? is available for $39 at the Apologia website . It is a 265 page hard back book. It is produced with quality and is very nicely made and should last a long time. It has big pages and bold print with bright illustrations.

Try before you buy, you can view a 30 page sample lesson from Volume 2. It includes these topics:
The Big Idea
What Will You Do
Knights in the Middle Ages
The Feast
Think About It
Heavy Metal
Words You Need To Know (vocabulary)
Hide It In Your Heart
God Wants You!
God Wants You to Choose Wisely
Why Do People Make Unwise Choices?
How To Make A Wise Decision
Lincoln's Cabinet
What Should I Do?
A Prayer
Worldviews InFocus: Meet Dev
What's The Difference?

That's a really nice lesson for free, and gives you a good idea how the curriculum works.

Each volume has an accompanying workbook/notebook for the student to use. This is a huge 248 page spiral bound notebook filled with illustrations and questions for deeper learning and space for your student to write their heart felt answers.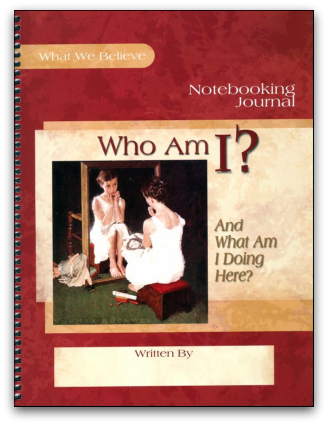 Each volume also has an accompanying CD. It is an MP3 CD that is meant to play on a computer or on an MP 3 player. It is a complete narration of the book. I enjoyed listening to the CD. After reading through a chapter, I then listened to the CD and
reinforced what I had just read. This is a great resource.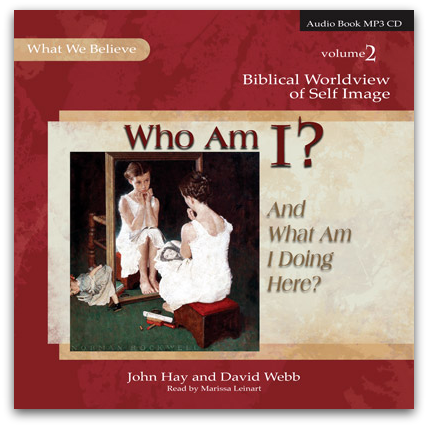 Finally each volume also has an accompanying coloring book for younger learners. The coloring book contains pictures from the stories in the lessons and is designed to reinforce what the student learned in the lesson. They offer five free sample coloring pages for you to preview.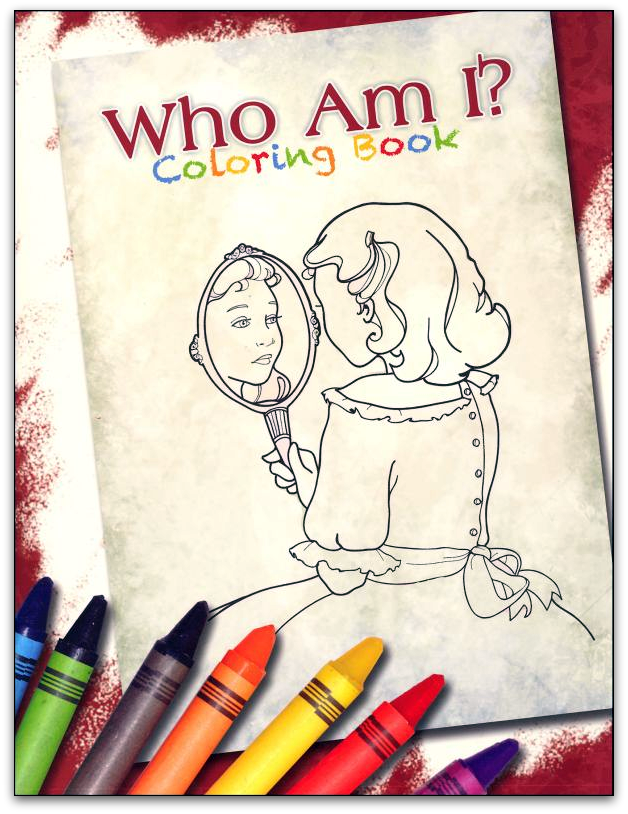 My family and I are enjoying this product and will continue to work our way through this curriculum. It is a good resource for helping you teach your children how to see the world with "Christian Eyes", and how to understand God, and the world he has created. It helps you and your children apply the scriptures in everyday living.

I was sent a copy of Who Am I? And What Am I Doing Here? in exchange for writing an honest review. Check out what other reviewers have to say about this product on the TOS Homeschool Crew.