Are you a good speller? Did you learn to spell easily or did you find it hard to learn? I loved to read and write in my childhood, but I loathed spelling. I didn't feel comfortable writing essays and reports until I was in college and learned how to memorize, write lots of rough drafts, and proof read. My whole life I have mixed up a few letters like p, b, q, d, ei, and ie. No matter what I did, I just could not seem to master spelling words that contained these letters. I know now that it is called dyslexia, but back then it was just called bad spelling!




I am really grateful for spelling programs that help kids overcome spelling confusion. One fun program is called VocabularySpellingCity and we were recently given a one year VocabularySpellingCity Premium Membership to try it out.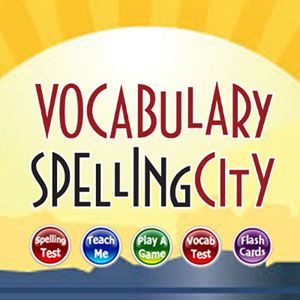 So what is this all about?

VocabularySpellingCity is an online interactive learning program that helps you build vocabulary and spelling skills through a series of computer learning activities and online games. It helps your student become better at both.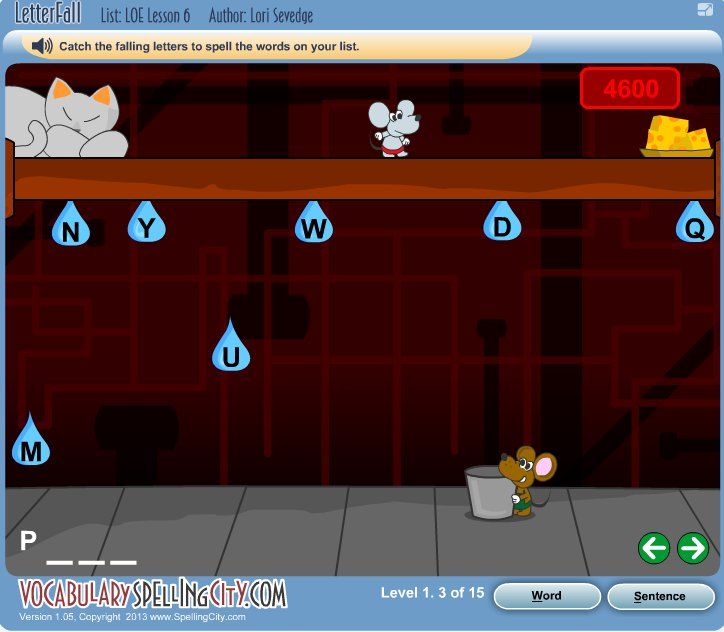 You can set up your own lists of words for them to learn, or use word lists already preprogrammed in the system. Just pick the words you want to use and you are ready to go. You can set up assignments for your student. VocabularySpellingCity sets up a Teacher Home Page for you. You can list your students, and add your spelling word lists on your dashboard. It also shows their progress and quiz scores too. It is a very fun and easy tool for parents to use.




VocabularySpellingCity is useful for students in grades K through 12. It retails for $29.99 for a premium family membership and can be used with up to 5 students. There are additional programs for classrooms too. Check out the website for all the details. You also get a free app when you purchase the premium membership to use the program on your iPad or tablet too if you have one available.





The amount of things a parent can do with this program to enhance your student's learning is amazing. You can use what is preprogrammed which is so easy to do, but you can also customize it to go along with other subjects you are learning in your homeschool. So if you are studying a group of words in your chemistry studies, you could ad those words to a list and use VocabularySpellingCity to help your student practice those words and their meanings in games, quizzes, flashcards, and more.


AWARDS:

This is an award winning learning program, and it has so much to offer.




Here is part of the reasons parents and students love this program. It offers:
Interactive Learning Activities
Fun Interactive Vocabulary and Writing Games and Activities
Student Accountability
Student activities are tracked.
Differentiated learning
Able to assign different lists to individual students or groups.
Efficient record keeping making the parent teacher's job easier.
Student test results and activities are automatically recorded.
Tools for specific populations.
Customizable lists and lessons to meet each student's individual needs.
Can be used for ESE, ESL/ELL, and RtI!
And MORE!!!


How We Used It:




We love all the learning games. The kids use this program on our laptop for a set amount of time each morning. They use ear phones so they are not distracted by their siblings and can hear the definitions and spelling of the words correctly. They log in using their own password, then choose a list assignment to work on. They can hear the words pronounced, learn the definition of the words, play games, take quizzes, work with flash cards, and more. We like to use the preprogramed lists. Some of these lists deal with math terms, or science vocabulary, or words from history, etc. It is useful in so many ways.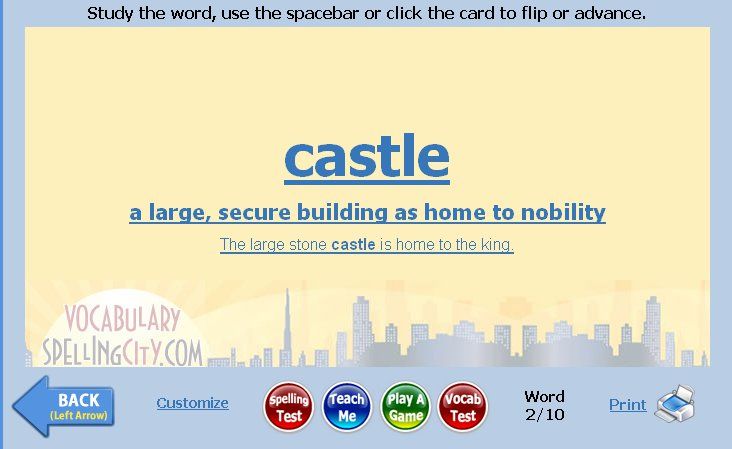 There are lots of things parents and teachers can do to customize this program. There are step by step tutorial or faq videos to get you started. You can view them here. There are also printable worksheets and handwriting tools too. I love using this program in our homeschool. We have used this program the past with my kids and you can read about it here. I am really thankful that programs like this exist, and I
am very thankful we have been given the opportunity to review this learning program in our homeschool.

I think VocabularySpellingCity is a must have in your homeschool learning tools as you can do so much with it. I think this would be a fun program to use in bible school too. If Sunday School teachers had access to a program like this to enhance the learning opportunities of their students. You could customize the word lists to correspond to the bible lesson you are teaching and then give the kids some time to practice learning those words with this program. It is the digital age! We need to think outside the traditional learning box to equip this generation. Be blessed!





Be sure to check out what other homeschool families on the Schoolhouse Review Crew had to say about Vocabulary Spelling City.