A great way to introduce classical music into your homeschool learning is to put on a CD from Maestro Classics.

This week we had the opportunity to review the story of Swan Lake by Maestro Classics. It is a ballet and is the magical tale of a prince who falls in love with a princess who has been turned into a swan, and only his love can break her free to be a princess again.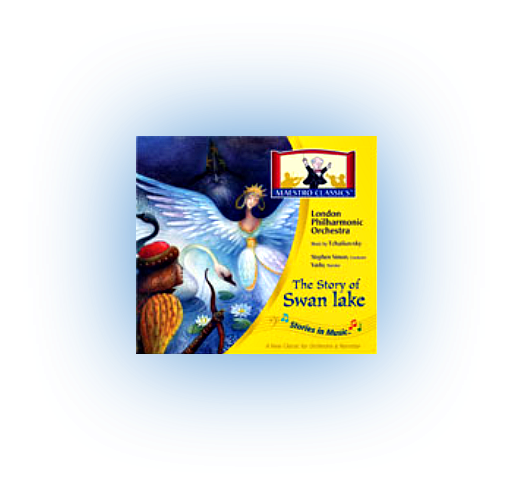 This is a very educational CD in music appreciation. The music was written by Tchaikovsky, a famous classical music writer. The CD includes a biography about his life. The music was performed by the London Philharmonic Orchestra. It is beautiful music and my children enjoyed listening to the music and the story of Swan Lake. The CD also included a hard rock version of the song, performed with an electric guitar, and my kids enjoyed this too.

Maestro Classics has made learning about classical music easy. They gear their product for kids ages 5-12, but I think kids of all ages and adults would enjoy learning and using this product.

Here is an excerpt from the Maestro Classics website about their lesson plans that accompany each CD.

"Each CD is a "music lesson in a box" and each track builds on the others and can easily be adapted for sequential, as well as cross-curricular, learning over several weeks of study.

Maestro Classics classical music CDs for kids are designed with National Music Education Standards and assessment components in mind. Each CD provides both music and materials to assist teachers.
For those seeking more advanced classroom applications, we offer these Maestro Classics Lesson Plans to accompany each CD.
Each includes:
2 lesson plans for each grade level
1 active listening guide for each grade level
Orff instrumentation where appropriate (pitched or non-pitched percussion)
National Standards (content and achievement) and Assessment to each lesson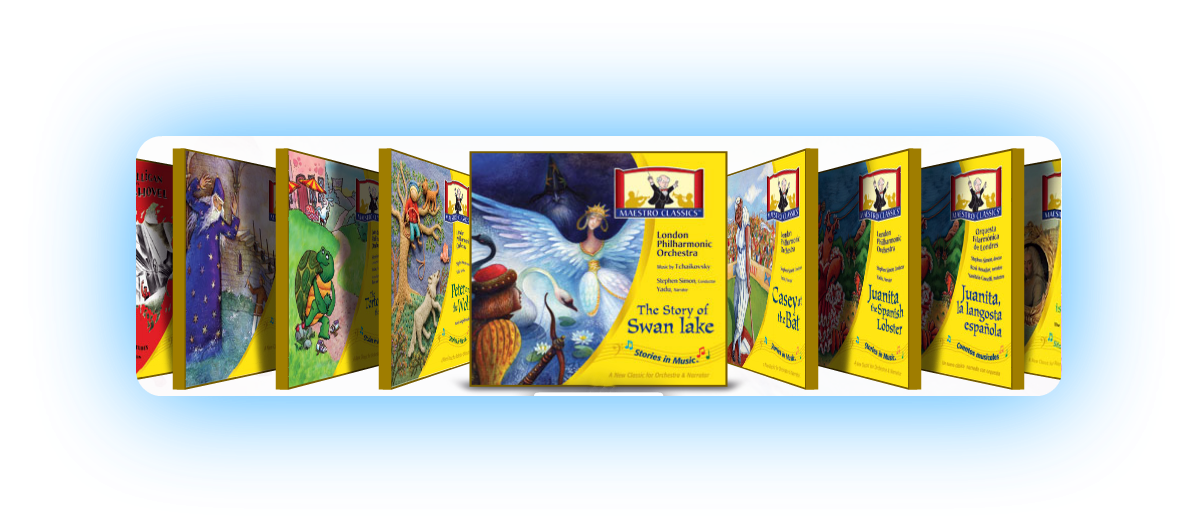 In addition to helping your students learn music appreciation, Maestro Classics offers a homeschool cross curricular unit study/curriculum to accompany each CD. These cover subjects from Math, Language Arts, Science, and more. http://maestroclassics.com/music-and-your-curriculum.aspx

You can also join their Kids Club and receive monthly puzzles and activities to enhance your learning. http://maestroclassics.com/kids-club.aspx

Maestro Classics has won at least 45 prestigious awards for their outstanding product. The creators, Stephen and Bonnie Simon, have done a wonderful job bridging the gap in music appreciation for learners of all ages. You can read more about Stephen and Bonnie and Maestro Classics on their website at http://maestroclassics.com/about-us.aspx

Maestro Classics is available on their website for purchase. They have 9 CDs that sell for $16.98 each, or you can download the MP3 and PDF Booklet for $9.98. You can also save money and purchase the whole collection for $128.00

We received a CD of Swan Lake in exchange for an honest review. Check out the other posts by the TOS Homeschool Crew for more reviews about this product.