Have you heard of mnemonics? It is a method of using colors and pictures to help you understand and remember words and their meanings. Kids can remember and recall details and facts better when they are associated with pictures. The Get The Picture series of vocabulary cards from Lone Star Learning uses mnemonics and is helping parents and teachers help kids improve their ability to recall and successfully understand what they are learning.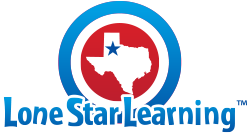 Lone Star Learning has supportive materials for math, science, reading, and vocabulary. We received two sets in the Get The Picture Vocabulary Card series: Science Vocabulary Pictures, Set 1 and Target Vocabulary Pictures, Set 1. Lone Star Learning won the Teacher's Choice Awards for their math vocabulary
series Get The Picture: Target Vocabulary Cards in 2012. I can certainly see why teachers are impressed with these beautifully created vocabulary cards. They are brightly colored, creatively illustrated, and durable. They are a great learning tool.




Get The Picture: Target Vocabulary Pictures; Set 1

For grades 3-7

Cost $29.99 small cards

Other sizes and sets are available, and bundled sets available too. Check out the web site for details and pricing.




Get The Picture: Science Vocabulary Pictures; Set 1

For Grades 3-7

Cost $29.99 large cards




We used both sets of these wonderful Get The Picture Vocabulary Cards to:
*read the word cards and explain why the pictures are relevant to the word
*match the words to definitions
*draw the words with the meaningful pictures in a notebook
(a personal math dictionary, and a science notebook)
*match the math problem cards to math concepts
*match the shape cards to geometric shapes
*use Legos and building blocks to demonstrate concepts
*sort the science cards into categories (weather, plants, seasons, etc.)

I have just named a few of the things we are doing with these wonderful mnemonics vocabulary cards. There are many more ideas, and the company sends a list of suggested ideas when they
ship the packet of cards, and you can glean more ideas from their web site.

This concept of putting the "meanings of concepts in a word picture" is something I have enjoyed doing with my children. But it really was not a new concept to me. In addition to using these cards to enhance our learning adventure, we have done other similar experiences before. For the past few years as the kids learned to read and spell simple nouns, we often watched a fun program on TV that uses a similar concept. The TV program takes the letters and plumps them or stretches them and makes the word's letters take on the shape of the thing in real life, such as the word barn looks like a barn, or the word shark looks like a shark, etc,. It is a fun way to learn words.

I grew up with a Grandpa who would say "Do you see what I am saying?" in every conversation. I used to find it a bit humorous, and I would imagine words that I could see floating out of his mouth and come together to form a picture. I wasn't being disrespectful, it was just my way of "seeing what he was saying", or "getting the picture". I have often heard others say "get the picture?" when explaining a concept. They want to know if you understand what has been said. I used to sit (for way to long), bored in school, and would take a word we were studying and make art work with it. The word would become a picture.

If the hit TV show is the preschool version of mnemonics for kids, then the Lone Star Learning Get the Picture Vocabulary Cards series would be the professional version for kids. These cards use fun word pictures to explain complex terms, not just simple words. It is such a fun way to learn. Though they are designed for kids in grades 3-7, I think they are adaptable for kids and grown ups of any grade or age. These would be a great help to students learning English as a second language too. Our family gives it two thumbs up!

Be sure to check out the Free stuff from Lone Star Learning Free Reproducibles and more (teaching helps, flash cards, and more) in Conference Handouts. They also offer their catalog for free as a digital downloadable catalog as well as a physical catalog mailed to your home.

Stop in and see what other homeschool parents on the Schoolhouse Review Crew had to say about products from Lone Star Learning.




Disclaimer: I received a free copy of this product through the Schoolhouse Review Crew in exchange for my honest review. I was not required to write a positive review nor was I compensated in any other way. All opinions I have expressed are my own or those of my family. I am disclosing this in accordance with the FTC Regulations.