Have you heard of Kinderbach?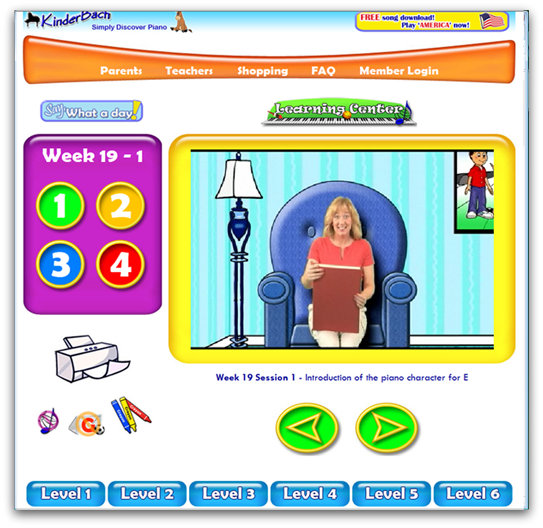 It is a fun interactive program designed to teach the piano to children ages 3 to 7. Children can learn online, or on DVD, right in the comfort of your own home. You don't need a music background to teach this program. All you do is push play and the program does the rest for you.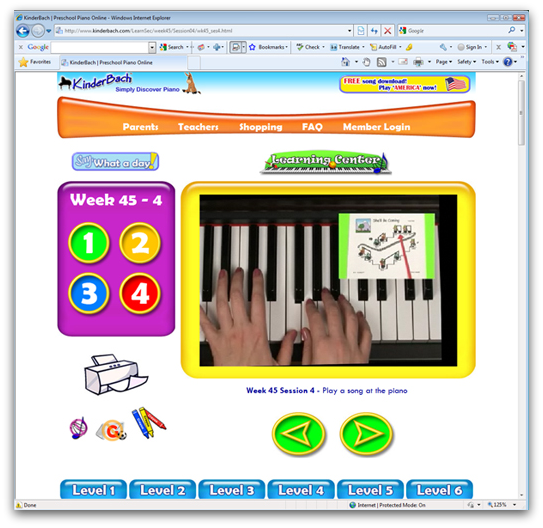 I used this program with my 7 year old son. He really enjoyed the program at that he could go at his own pace. He did not feel pressured to go fast or that he was falling behind.




From their website:

" One advantage that makes KinderBach so different is the fact that KinderBach can be done at any pace. The simplicity of the lessons makes it ideal for any special needs or ADHD children. But the concepts are surprisingly advanced for the suggested age group. KinderBach is carefully designed to speak effectively to preschool-aged children. With a program so catered to a young child's needs, they grasp the ideas with confidence and press forward."




There are 6 levels and each level has 10 lessons for a total of 60 lessons. In addition to the video lessons, they also use printable pdf worksheets, and games to further enrich the learning. You can print off free coloring pages and games to try out.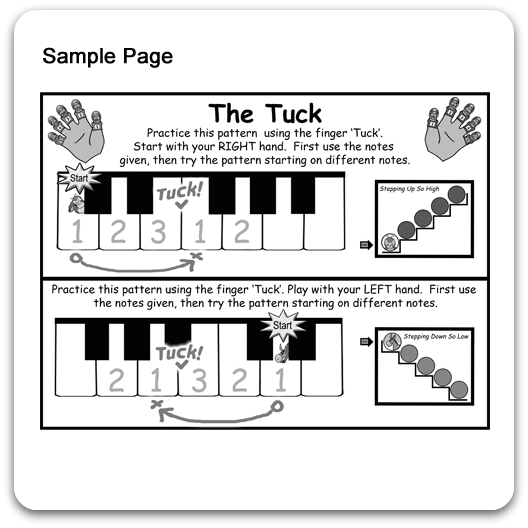 Kinderbach offers a free online trial, so you can try before you buy. You can buy a month of lessons for $19.95 or buy a year subscription for $99.88 The year subscription contains 22 hours of lessons and worksheets for your student's learning adventure. Or instead of an online program, you can buy the program in DVD form too. Individual DVD's are available or you can buy them in a whole kit for your learning pleasure. They also offer additional songs on DVD to further the learning and enjoyment of this program.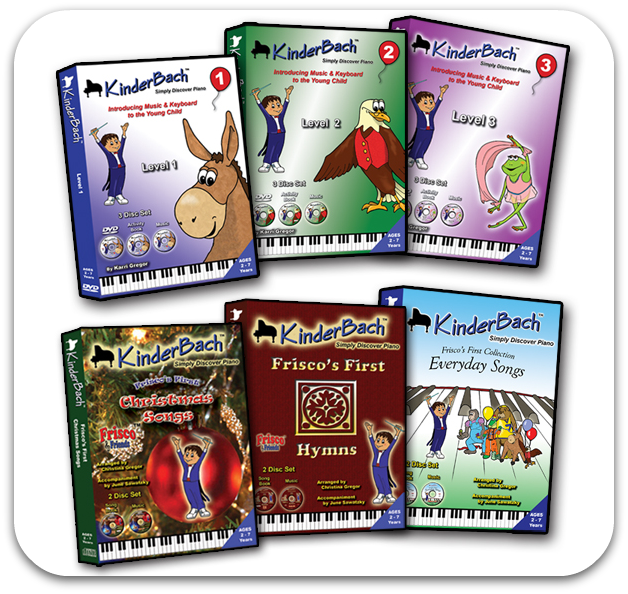 I was pleased with the program and the fun additions the website has to offer. This is a great addition to teach piano and music listening skills to young children. And you can do it in the convenience of your own home at an affordable price. If your student decides to continue learning musical instruments, this program would make a great foundation to build on, and help them get a head start. Even if they never pick up an instrument again, this program will have benefited them in several learning areas including math, language skills, and music appreciation.

Kinderbach is offering a 40% off sale through January 31, 2012 on their Kinderbach At Home products. Use coupon code KBclear2012 to receive the discount.





I was given a sample of Kinderbach in exchange for an honest review. Read here if you would like to read what others on the TOS Homeschool Crew had to say about this product.






Question: What programs have you used to teach piano to your younger children? Please leave a comment below. Thank you.