Have I told you? It is no secret! I have been an open book about it!

I LOVE CULTURES AROUND THE WORLD! God placed world missions on my heart when I was a child and I love people! People! People! I encourage my children to love people from all over the world too. I was blessed to have many cross cultural experiences as a young person. I have served many diverse international populations here in the USA. I served as a Cultural Liaison and was a student teacher of Cultural Anthropology in college. We also hosted an international student from the Netherlands in our home for a year and this had a big impact on me too. I lived with a roomate from Tiawan for a year in college, and also was best friends with a young woman from India for several years who served as one of my Bride's maids in my wedding too. I tutored ESL (English As A Second Language) in my spare time, and helped grade papers for the TOFL program in college too. These opportunities brough me into the homes of people from other countries and I was blessed to learn so much about their lives. So the study of people and their culture is a subject that is near and dear to my heart.





If You Were Me And Lived In…

We were recently sent a set of children's books that help teach children about different cultures from around the world. They are written from a child's perspective, by someone who might live in a specific country that the book focusses on. The Book Series is called "If You Were Me and Lived In…" by Carole P Roman from Away We Go Media.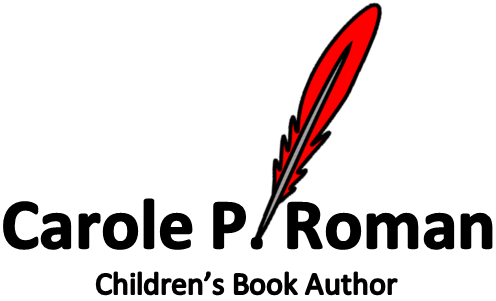 Carole is a wonderful author, and interweaves issues that kids face into the story books she writes. We also own another wonderful book by Carole called Captain No Beard. We have enjoyed her children's books very much. You can read more about Carole, and follow her blog, on Facebook, Twitter, and Pinterest too.

My family was sent 4 "If You Were Me and Lived In…" softcover books for the purpose of this review. We were sent books about kids living in Mexico, Norway, South Korea, and France.




Carole's blog lists two more books coming in the near future for Kenya and Turkey, with more to come soon. This will make a nice set of books for any homeschool,
Sunday school, missions outreach, or to give as gifts too. We were also sent a care package with an inflatable globe, a passport book, and world stickers too as a gift to us to make this a fun cultural and geography study for our homeschool.

Here is a short video introduction to the "If You Were Me and Lived In…" book series:



Each book is softcover and range from 22 to 28 full color illustrated pages. These books are written for ages preK to age 8. Softcover books retail for $8.00 to $11.00 +/-. Kindle versions of the book retail from $0.99 to $1.99 . You can find out more about purchasing these books on the website.

Each book lists common words spoken in the language of each country the kids are learning about. The foreign language words are woven with English through out the story. In the back of each book is a list of words to know and a pronunciation key. This is the pronunciation key from the book about South Korea.




The stories are written in short story form. They are written from the perspective as if you were a child from that country and were telling a child in a different country what life would be like to live in your country. All of the topics are simple, and any child can relate to them.
Briefly the child shares these common topics or themes:
The name of the country.
Where the country is found on the globe.
The Capital City of the country.
Historical buildings.
A common name for a boy and a girl.
Names you call your mom and dad.
What money in their country is called.
Famous landmarks.
Favorite food.
Name for a national sport.
Name for a favorite toy.
Holiday
Name for school

How We Used These Books In Our Homeschool:




I think these books are cute and fun to read for the whole family. I read them aloud to the younger children. My oldest children also read them aloud to the younger children and practiced speaking the words as they are listed in the pronunciation key. Each child looked up the country on our inflated globe ball. We also looked up pictures and more about the culture from each country on the internet (check out the Pinterest links under each book below). I printed off coloring pages from each country for the kids to color, including a map of the specific country, landmarks, toys, and the flag too. We also enjoyed eating some of the foods from each country too. I three hole punched the coloring pages and worksheets we did, and plan to make an Around The World geography and culture book for each child. It will be divided by continent and then divided by country. It will contain learning we did from these books, other books too as we learn about more countries, words from the various languages, and animals from various counties / continents. This is a work in progress.


MEXICO: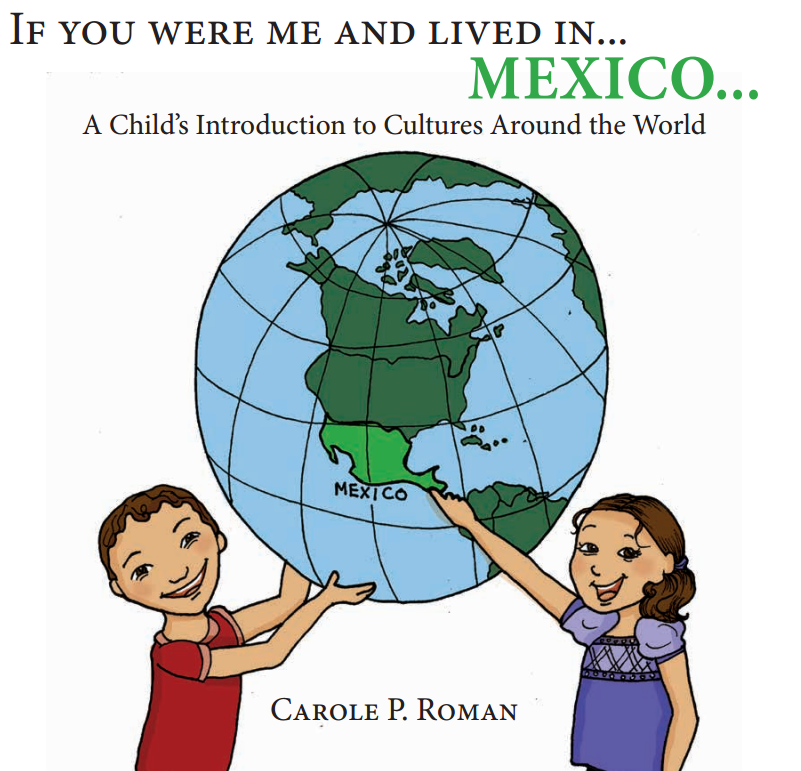 If You Were Me and Lived In Mexico takes you on a fun journey to Mexico and shares brief glimpses of what life would be like if you were a child from Mexico.

Before and after reading the book, we located Mexico on the inflatable globe.




We made beef soft taco's. We were blessed by a local church and given some bags of seasoned cooked chipotle steak. It was already seasoned, cooked, chopped up, and then frozen. All we had to do was heat and use. This process made this dish super easy for the kids to help prepare dinner.




We heated it in a skillet, then placed it on a soft tortilla with shredded cheese, chopped lettuce, and sour cream. The tacos were very spicy, but so delicious.




We colored three nice coloring pages including a Mexican Flag, Mexico Map, and a festive Mexican doll.




Check out some fun learning activities and awesome pictures about Mexico on Pinterest to enhance your learning when reading this book.



NORWAY: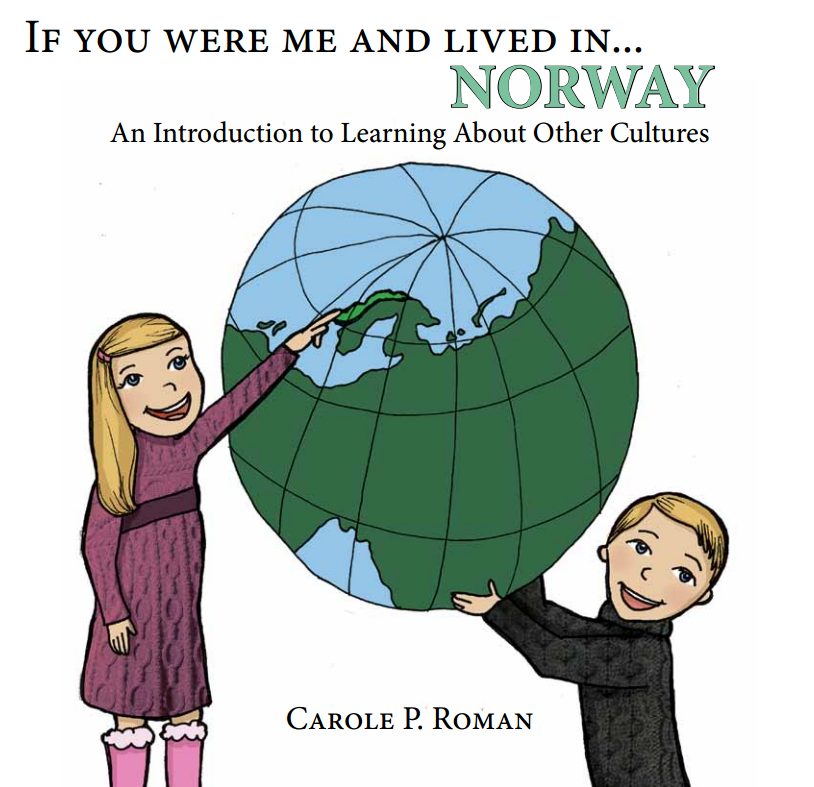 If You Were Me and Lived In Norway is a wonderful short story book about the culture of Norway. Norway is an amazing diverse land of lakes, rivers, islands, ocean, mountains, valleys, and snow. The foods are nutrient dense meats, fish, fermented foods, and dairy. We looked up Norway on the inflatable globe. I printed off coloring pages including a map, flag, a paper quilt craft, and a Viking ship. What a fascinating place to live and grow up!




I have not personally met anyone from Norway before. I have tasted a few of the dishes from Norway that are similar to dishes from neighboring countries. We also enjoy some of the common foods eaten there such as waffles quite often. The kids would like to visit there and see where the Vikings roamed and get into some of the historical ships. The kids and I agree that it looks like a very fascinating place to live.

Check out lots of great pictures, learning adventures, and more on Norway on Pinterest to further enhance your learning while reading this book.


FRANCE:



If You Were Me and Lived In France

We looked up France on the inflated globe ball. Then colored pictures of France, the French Flag, the National Bird (Rooster), and the Eiffel Tower. We had a lot of fun pronouncing French words and the kids learned that many words in the English language are actually French words too.




I was blessed to have a native French language teacher in college. He helped me learn to speak French and provided some introduction to his culture. He shared many pictures of his country with our class. H
e gave me some music of his favorite artists from his country too. This helped me to speak with other International students on the college campus who spoke French. I had some friends from Africa, Lebanon, and Canada and they all spoke fluent French. I have always dreamed of traveling someday to see France and Paris and visit the Eiffel Tower.




When we read "If You Were Me and Lived in France" we remembered our dear friends Andy and Annelies, who came to our home and cooked dinner for us. They are missionaries from Belgium. But they have a lot of French cultural customs and they ate French foods and spoke Belgium and French in their home country. Annelies' father was also a French Chef too and she loves French food. They prepared several French dishes for us to eat including CREPES. Annelies taught my kids how to make the crepes and flip them in the skillet and stuff them with yummy ice cream and chocolate.




Check out some great pictures and fun learning activities about France on Pinterest to enhance your learning when reading this book.



SOUTH KOREA: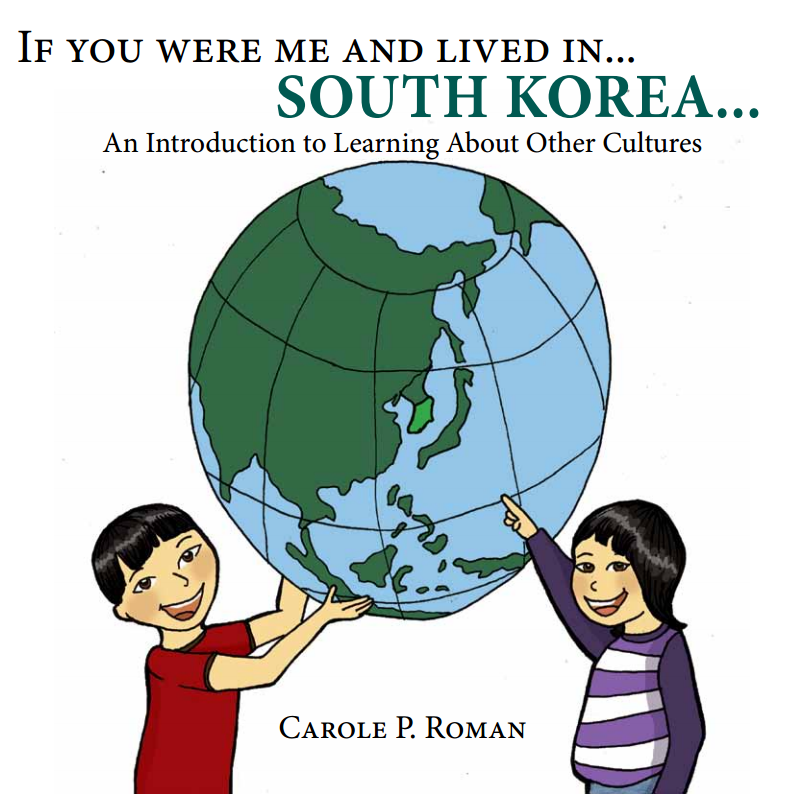 If You Were Me and Lived In South Korea takes kids on a fun journey to learn about living in South Korea. The colorful pictures are filled with family, culture, and interesting places. Kids will enjoy this short story and learn what life might be like for them if they lived there. We looked up South Korea on our inflatable globe. We colored some pictures including a map, flag, and cultural dress. We looked at lots of pictures of South Korea on the interent and Pinterest too.




I have met wonderful folks from South Korea before. One family was so incredibly special, they were like family to me when I attended college at Kansas State University.




While I helped the wife learn about English, they in return taught me how to speak several words in their native Korean language. They taught me a lot about their culture and rearing a family, about respecting the older generation, they put traditional Korean clothing on me, and taught me how to prepare several Korean foods. My favorite foods were gimpa, plu go gee, guke (soup made with water or broth, sprouted beans, salt, cayenne, green onion tops). It was amazing to experience preparing and eating meals together with wonderful friends.

Be sure to check out pictures and activities on my South Korea on Pinterest board to learn more about this country and culture and expand your learning when reading this fun book.

Our Recommendation:

We give these books two thumbs up!!! These books are wonderful short introductions to various cultures around the world. I encourage you to give books like these to your children and grandchildren. They make a wonderful addition to a homeschool.

We have enjoyed learning with these books. I hope my children will have a variety of cultural experiences like I had. It would be wonderful to meet folks from other countries, and also to travel to those countries and experience what life is like there first hand. It really enriched my life and I know learning about people from different countries will enrich my children's lives too.





Be sure to check out what other homeschool families on the Schoolhouse Review Crew had to say about these books.