One of our homeschool learning adventures this fall has involved learning about American History and our first president, George Washington. We were thrilled to review a wonderful homeschool product called George Washington: True Patriot and the George Washington Unit Study Curriculum Guide by YWAM Publishing.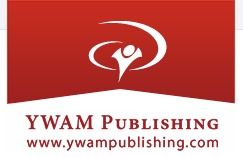 George Washington: True Patriot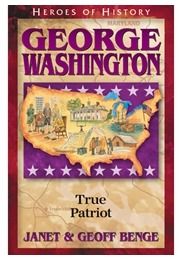 Pages: 224 (paperback)
Ages: 10+
Retail Price: $8.99
Sale Price: $6.99

My kids are really enjoying learning about George Washington. This book covers a lot of information that you don't normally hear when you learn about this great American hero.

George Washington Unit Study Curriculum Guide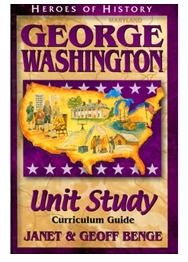 Pages: 64 (paperback)
Ages 10+
Retail Price: $9.99
YWAM Sale Price: $7.49

This book is full of fun ways to incorporate learning about George Washington in a fun hands on cross curricular way.

How we are using both products in our homeschool.




This product is a good value for homeschools. It is jam packed with historical information for a very inexpensive price. Though this curriculum product is available as a paperback, I received it in a pdf download for the purpose of the review. I had hopes of printing it out the pdf files and binding them into a book or into a binder, but the cost of ink to print them is too much. I checked with a local printing company and the cheapest they could print it for me was going to cost $27 in black and white on cheap paper. So you are getting a good deal at the prices listed above, 6.99+7.49 = $14.48 total saving you over $12.52 ( 27-14.48=12.52) what it would cost to print out a pdf of these books. I did print off some of the unit study suggested pages and the activity sheets so we could work on them, but the rest of the pdf, we just read from the computer. The kids sit at the table and either myself or my oldest son took turns reading to the others. We will continue to work on finish reading the rest of the book this month.




There are printable maps with geographic activities, a historical timeline, and a fact sheet to fill in about George's life. My favorite printable is the historical timeline because it really helps put things into perspective for when they occurred. Timelines help you keep from getting all the facts mixed up and keep them in order of when they happened. Here is a picture of the timeline before the kids filled them in.




The unit study covers cross curricular subjects. Through studying about George Washington's life, you study American History, Social Studies, Geography, Math, Politics, and Law. You also cover Reading, Writing, Vocabulary, and Research. There are suggestions to add in the study of Science and Medicine too. You could also study the American Indians of the area, clothing, foods, and the colonists too.




You can add in other activities such as arts and crafts that relate to George Washington's life, and that relate to the time period he lived in too. For example, what great inventors or artists lived at that time. What else was happening in the world at that time, etc. We also added in watching an "American Revolution" DVD. Watching videos about George Washington's life and about the Revolutionary war really helped the kids get a better understanding.




We also used library books, computer links to websites, full color maps, you tube videos, and we took a field trip to round out our unit study.




We are also reviewing a Presidential Game in our home and included playing the game as part of the unit study too. The kids love playing that game. I have a laminated poster with all the presidents listed and we spent some time going over them too. There are lots more suggestions in the book.




Unit studies can be so much fun and you can include your kids of all ages. There is something in a unit study that everyone from the youngest to the oldest can enjoy.





Be sure to check out what other homeschool families on the Schoolhouse Review Crew had to say about this product.