Do your children want to go to college? Are you wondering how you /or they might pay for it? Now is as good a time as any to check into FREE MONEY for college and College Common Sense can help you.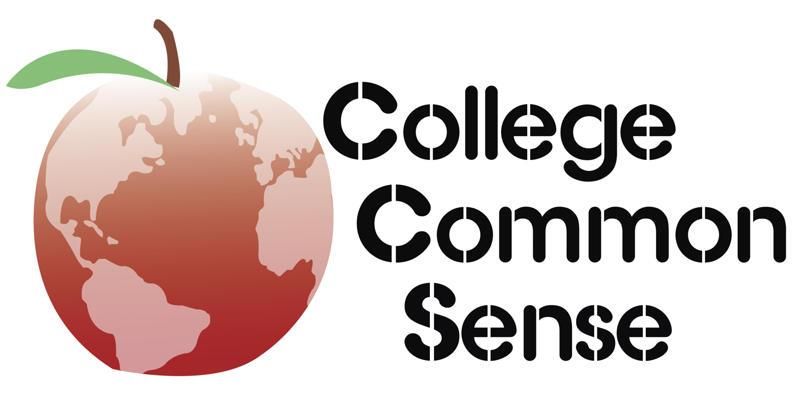 Over the past several weeks, we have been using Going To College and Paying For It online video and workbook. It retails for $25 for a one year subscription (online videos and pdf workbook) . It is also available in a DVD format and comes with a physical workbook for $50 (plus shipping).

College Common Sense was created by a Financial Aid Consultant named Denise Ames. She has been helping families navigate the college financial aid process for over 10 years. You can watch an introduction video where Denise explains why she created this curriculum resource.

Going To College and Paying For It is a family friendly course that helps families with locating scholarships and financial planning for college. It has lessons and activities for the whole family to participate in. For example, families can take a field trip to see a college fair, a field trip to visit a local college, keep an All About Me spiral journal for each child, keep a Scholarship journal / binder, visit web sites (in 15 minute intervals so it doesn't get overwhelming), fill out scholarship applications if you meet the requirements (bird lover?, stamp collector?, honor society?, community activist?, musician? 3rd grade?, 11th grade?, etc.), and some activities in the curriculum are mainly for highschool juniors and seniors such as filling out financial aid packets if you are old enough, and taking ACT and SAT if you are old enough, and submitting those test scores to colleges.



The course involves watching 6 videos, and doing the corresponding 7 workbook chapters with various assignments and field trips. We also received additional weekly lessons in our email, and a monthly newsletter.

The 6 videos are :
1. The Big Picture
2. How Financial Aid Works
3. All About Free Money
4. The System That Works
5. You In The Process
6. Put It All Together

The 7 workbook chapters are:
1. Welcome and Instructions
2. The Big Picture
3. How Financial Aid Works
4. All About Free Money
5. The System That Works
6. You In The Process
7. Pull It All Together


When you think about going to college, you usually consider it an adult activity. Most people begin preparing in their junior or senior year of highschool and start attending college the fall after they graduate or later. Some people may wait to go to college a little latter in life. But it is unusual to consider getting ready when you are an elementary or middle school aged student. But College Common Sense encourages you to start preparing when the kids are young, and breaks the whole process into small manageable parts that make it easy to accomplish goals over the next several years. Why wait until the last minute? There is a lot you can do now while there is plenty of time.


Our Experience

We received the online course 1 year subscription. I watched the videos online from our computer. I could have used the workbook on the computer too, but I personally prefer using things that are printed. So I had the downloadable pdf workbook printed and bound for ease of use. It costs about $8 to have the workbook printed and bound at a local copy store.




My children are ages 1, 4, 5, 8, 10, and 12. Though they are young, there are many things in this curriculum we can do now. One key thing is to help them identify their interests, talents and strengths, and help them explore potential career paths they might be interested in. This is a process that will develop over time, but this curriculum equips the parents to assist the child in finding their way to scholarships that meet their child's interests, experiences, and strengths.

The videos in the curriculum are geared toward junior / senior highschool students and adults (parents of children of any age). I watched the videos and gleaned from them a lot of valuable information about the process of preparing and applying for scholarships. My children are too young to watch or be interested in the videos and the financial aid process at this time so I did not ask them to watch these resources yet.

Here are some examples of specific activities in week 2 and in week 4 of our lessons that my kids did. These examples include field trips, research, watching researched videos, observation, discussion, and activities:

In week 2, we were instructed to research the town we live in by visiting local places and interviewing people. Some of the places s
uggested were the library, businesses, and chamber of commerce. The kids were instructed to give a short 5 minute presentation about their town from the research they conducted.

We are currently in week four of the lesson plans, we are looking at one of the ways the world around us is changing at a rapid pace and going green. Projects and essays related to this concept can help kids get scholarships. This will affect just about everyone as future homes will likely include technology that is "green" for example we might grow our own fish and vegetables in our own homes through recycling food wastes. The kids are given an idea to explore further, and then write about researching it and how it might affect them in the future. They can also take it a step further and research a company or career they might be a part of, invention they might create, interview someone in that industry, and finally give a presentation of their research to the family or to a local group setting like a homeschool coop or club.

Identify Interests:

1. We created an ALL ABOUT ME spiral notebook journal. This is where you record your likes, dislikes, ideas, dreams, strengths, beliefs, talents, goals, plans and steps to achieve goals, etc. This notebook is a work in progress and will develop overtime.




2. We used library books that talk about different careers.

3. I also spent time researching coloring pages for the kids to color that relate to different careers. There are thousands of free coloring pages available on the internet.

4. We used our toys for role playing and acted out different careers.




I had the kids come up with a list of career role play ideas to choose from such as a computer technician (cardboard box computers and toy tool box), a zoologist (toy animals and veterinarian kit), a baker and a pizza restaurant owner (dishes, foods, menus, etc.), a doctor and nurse(toy first aid kit and various dolls and stuffed animals), a teacher (chalkboard, notebooks, rulers, pencils, crayons, books), a scientist (lab coat, microscope, magnifying glass, beakers, toys), a news anchor man (cardboard box tv, toilet paper tube microphone, magazine pictures used for describing scenes and weather), a home builder (legos and lego minifigures, lincoln logs, doll house, small miniature dolls, tool box).

5. We also took a trip to the children's museum and took advantage of several role playing oportunities. Role playing is a great way for kids to explore learning about various careers.




There are lots more ideas you can do to learn about careers with young children. Check out some videos on youtube or at your local library. You can also go and visit a workplace with your kids. Set up an appointment to visit a resturaunt owner on the job, or a hotel manager, a mailman, a doctor, a lawyer, an engineer, a farmer, etc. Nothing beats a real life, hands on, learning experience!


Identify Scholarships

We made our Scholarship Journal / Binder with a three ring binder. This is where we will record the FREE MONEY we learn about.




The workbook explains each step to putting this together and how to use it. We placed 12 monthly dividers and two additional dividers inside the binder: one for completed forms sent, and the other one for scholarships won. I was really excited to ad the "WON" tab into the binder. I can't wait to see a "YES" letter in this section and see it fill up with FREE MONEY for college!





Idea For Research Project:

I love how these assignments incorporate "true to life" opportunities for the kids to learn and apply what they learn. This is a fun project that shows how the future of feeding our families and living "greener" might impact us.

We researched home aquaponics, and below are a few of the videos we found to learn about recycling water in our home to grow our own vegetables and fish and how this helps families be better stewards of the environment, eat healthier, save money, and perhaps make some money by selling or trading their surplus with others. These projects have a positive benefit on people and society. Researching and writing about a subject such as this, and perhaps implementing the project and observing the outcome on their family, their neighborhood, and community, can potentially help kids get a related scholarship in the future.

Purdue University 15 minute video on aquaponics (fish farming and produce farming).



A good explanation of home aquaponics balance. They recommend a 1 to 1 volume of water and plants, and 1 fish per 2 1/2 gal water. Use 250 gallon tanks and bigger for fish production.
http://youtu.be/HYR9s6chrI0

Easy Setup DIY for under $150 http://youtu.be/yVfav6LNEWQ

Backyard Greenhouse Computerized Aquaponics System in 120 square feet
http://www.youtube.com/watch?v=CU9x_W9X-tM&feature=share&list=PL4806F243C2788651

Solar Powered Home Aquaponics system DIY for $400
http://youtu.be/R-mCzjhj0Aw

Solar Powered Home Aquaponics system DIY for under $500
http://youtu.be/A4-l0AaMuZA

Simple aquaponics experiment you can do at home with an avocado seed and a beta fish (this would cost under $5 to do if you bought the jar
and the fish, less if you only needed to buy the fish) http://youtu.be/CwruJuBmt8A

The kids and I also watched the food channel (Bizzare Foods America). They traveled to the state of New Mexico and learned about the various cultures and foods there. One very interesting part of the program was when the host went to a special "green living" community and ate delicious home grown food (hundreds of fruits and vegetables, fruit trees (citrus and figs), fruit vines (grapes and more) and fish that was raised in an indoor solar house aquaponics system. They also had goats and chickens in their enclosed courtyard as part of the organic home raised food system. The house is called the Earthship. The water in the system was collected from dew, rain, and snow from the roof, and funneled to a cistern. The collected water was used for humans and aquaponics. The water was first used in the sink and shower water, and the water cycles 4 times through the aquaponics farming system before it is used to flush the toilet and deposited into the septic system for final biodegrading. The house is totally powered by solar power and wind power. Besides being green, it is free to operate once you set it up. Free to operate, free to collect water, free to grow food, free to harvest on demand, basically a farm/grocery store in your own home. The children and I thought this was very cool. We decided to look up Earthship on the internet to learn more about these homes and communities. I was really excited for my kids to learn about this method of homesteading. The Earthship is appropriate in all urban city or suburban, and rural settings and in all climates. Earthship homes are being built all around the world. It is made up of 45% recycled materials too. It is a very versatile "green" home of the future. It is also used to re-build after a natural disasters such as a hurricane, tornado, earthquakes and more.

By learning about green housing solutions, my kids furthered their knowledge. After reviewing several "green" lifestyle videos I noted above, and repeating the simple avocado / fish experiment I found on the web, the kids will be ready to do a short presentation on how they might include this technology in their homes in the future. I hope to write a future post about this fun project soon. If they research this further, and decide to experiment or develop methods we can implement at home or in a local business, or decide to study this in college, perhaps this will open doors for scholarships in this area for them.


Field Trip to College:

We are planning a homeschool fieldtrip to visit the local community college campus here in Hendersonville, NC later in the spring. I think this will be a good exercise for all of us to get a feel for what a small community college campus is like. I hope my children will be able to dual enroll in a few classes when they are highschool age. I am not sure how soon we will plan a visit to a larger state or private college campus.

When I was 16, I started taking dual enrollment classes at a local community college in Kansas City. Then when I was 18, I went to visit two state college campus for the first time to see if that was what I wanted to do after highschool graduation. I visited Kansas University (KU) and Kansas State University (KSU). After visiting them, I chose the Kansas State University campus because I liked the feel of the campus, the way it was laid out and less crowded, and it had fewer people. I felt more comfortable making my decision after I had a chance to visit both.

I remember the whole experience was somewhat scary and overwhelming for me at the time. I think if I had a chance to visit the campuses several years earlier when I was younger, I would have been more relaxed about it what a college campus was like. So I would like to take my children to local college campusses and let them get a feel for the environment long before we are faced with making any decisions about college.


Yes You Can!

There is FREE MONEY available to people who want to go to college. You can prepare for it, research it, apply for it, and possibly win it!




I think the biggest lessons I learned from using this curriculum is that there is FREE MONEY available; and that as a parent and using this program as a map, I can guide my child through the scholarship process. I can start my children applying for scholarships now, even as young as 6 years old. I can expose them to various experiences and help them identify their strengths and this will help them win scholarships. I don't have to wait until they are a junior or senior in highschool. They can begin now, while they are little, and start meeting the requirements and applying for scholarships that will give them a jump start on their future. I love the Scholarship binder project and I know this will be a big help to our family.

You can sign up for the free newsletter and free lesson plans too. She has lots of other free resources too like the college campus checklist, and free videos on her channel on youtube, etc. Be sure to check it out and see if your family can benefit from products available at College Common Sense.

Be sure to check out what other homeschool parents on the Schoolhouse Review Crew had to say about this product.




Disclaimer: I received a free copy of this product through the Schoolhouse Review Crew in exchange for my honest review. I was not required to write a positive review nor was I compensated in any other way. All opinions I have expressed are my own or those of my family. I am disclosing this in accordance with the FTC Regulations.