Want a fun way to practice fractions with your kids? Try this mathematical card game called Fractazmic!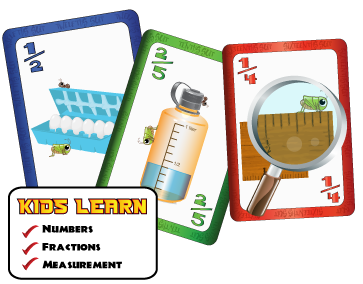 Information from their website:




Fractazmic Decks Include:
60 Math Learning Cards
Each card clearly numbered
Each card clearly labeled with the fraction and reinforcing graphic.




What makes Fractazmic Decks Special:
Quickly learn to convert and add fractions.
Reinforces relationship between fractions and measurements.
Shows real world use of fractions.

Fractazmic Cards Help Make Learning Math Fun:
Measurement
Fundamental Mathematics
Second Language
Memory Skills
Eye Hand Coordination






The game is designed for kids in 1st through 8th grade, but can be used with any ages. The game is played with 2 to 4 players and retails for $6.95 It can be purchased through the I See Cards website. This game, as well as their other math games, would make a great addition to any homeschool math program. This would make a great gift too.

The deck of cards contains three colored sets. Each set has a visual picture, tenths are green with a liquid bottle measurement, twelfths are blue with a dozen eggs measurement, and sixteenths are red with a measuring stick measurement. The visual aids are a big help. It is just like looking a slices of a pizza or pie to learn fractions. If the fraction is 1/2 of a dozen, you see an egg carton with six eggs in it, etc.

I played this game with my 11 year old son. He dealt out 7 cards for both of us. For our game, we had a draw pile and turned a card over to start a discard pile. From the cards in our hand we tried to add/combine the fractions to equal a whole, or one. This is called a "hand" in the game. Each player takes a turn drawing a card, trying to make a "hand" and discarding a card. The game is over when one person runs out of cards, and the winner is the player with the most "hands".

I found this game to be challenging for both of us. I am not strong in some aspects of math, including converting fractions. I am hopeful, with more practice, this game will improve both our fraction math skills.

There are other games also listed to use with the cards. Here is a link to a 30 page booklet with games listed for Fractazmic and several different I See Cards decks including a popular math game called Pyramath.
http://www.iseecards.com/iseecards/book/math_success.pdf

and here are two videos explaining some of the games you can play with the Fractazmic Deck.


Rummy
http://www.youtube.com/watch?v=dushk1SHMIo




Trap
http://www.youtube.com/watch?v=jKm7dnjWWSs&feature=related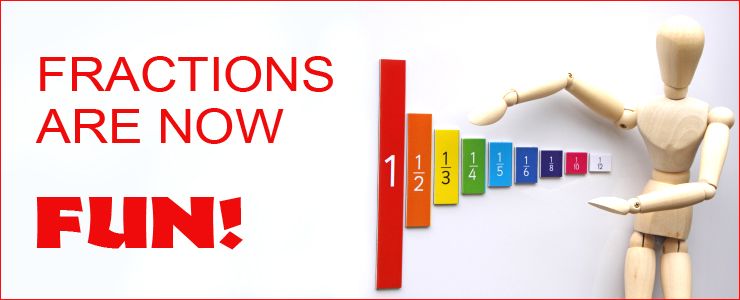 I received the Fractazmic Deck Of Cards free in exchange for writing an honest review of the product. If you would like to see what other TOS Homeschool Crew members had to say about this product, please read the stories and links posted here.