Homework.

A word that. . .makes. . .kids. . .shudder!

It means different things to different to different people, and adults and kids might have different opinions about it. But for most kids, it generally means schoolwork that continues after the regular lesson is finished. It also means more work for parents and many times parents are not all that thrilled to work with their child who is resisting homework anyway. I dare say that most households dread homework.


READS

But one company is trying to breathe a breath of fresh air (less stress and greater success) into the homework atmosphere. They are EGM Educational Systems, LLC and they have created a homework helper system called READS. READS stands for Really Easy and Dynamic Strategies.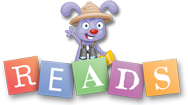 READS Parent /Child Reading Comprehension System also called the READS Homework Helper, is a fun tool to help parents easily help their students comprehend what they are learning. It conforms to Common Core States Standards.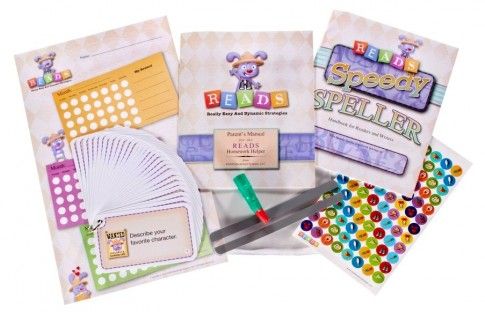 READS Homework Helper Kit includes:
Parent's Manual
Rewards Chart (three monthly calendars with places for stickers and rewards)
Rewards Stickers
Speedy Speller Handbook (contains 1,400 words and blank spaces to
write more, it also contains numbers, symbols, and punctuation too.)
30 Question Cards (builds comprehension and critical thinking skills)
Reading Guide Strip (window to help read only the current line without
distraction of other words above or below those in the window)
Magic Finger (finger sheath for tracking)


READS is designed for students in grades 1-4, but it is adaptable and can be used with students who are below, on, or above their grade level. You can buy each item separately or as a Homework Helper Kit. READS Homework Helper kit retails for $19.95 and you can buy additional units (without a parent manual) if needed for additional children for $17.95 You can also buy additional rewards charts (9 months) to supplement the kit for $2.75


Our Experience

I asked my son in 2nd grade to use this program with me. He is not so excited about homework, especially reading, so I thought this would be a good match to work with this.

I asked him to help me make a list of rewards he would enjoy for completing his weekly reading. He can earn up to one reward a week. Rewards possibilities he chose include: play games on the computer, play at the park, build with Legos, get a new Lego building kit, ride the riding lawnmower, go to a pizza place, go to Chuckie Cheese, go to the lake and feed the ducks, go to the lake and go fishing, make a pineta in any shape he wants, build an army fort in the living room, play soccer. To earn a reward for he week, he needs to earn stickers on his reward chart.

Then I ask him to choose a question card and spend 20 minutes or so reading. There are 30 cards to choose from and I offered him three that I felt were appropriate for kind of material he was reading, and he chose one of them. He is expected to answer the question card when he is finished reading.

Here he is reading a story book using the "Magic Finger", or finger sheath, to track his reading.




He loves using this silly finger to read. Here he is laying on the couch, reading a story with his special finger!




Little brother enjoys following the finger too. And then big brother thinks it quite fun to use the finger in other silly ways and make everyone laugh!




The READS program can be used with any reading materials and more than just story books. On this day we used READS with a language arts curriculum. Here he is reading a spelling list.

&nb
sp;


And using his Reading Guide Strip from the kit. We were practicing words with the long "i" sound. The strip helped him focus on a few words at a time, instead of a big list.




After reading, he answers a question card and if we both feel he did a good job, he gets to put a reward sticker on his chart. When he fills the reward chart, one sticker for each day of the week that he shows he has comprehended the reading materials, then he receives a reward from his list. The rewards are set up to be offered weekly, but it will also work to offer the smaller rewards weekly and bigger rewards monthly.

This is a very handy "tool kit" for families. I would encourage everyone to check it out and see if it can improve your homework atmosphere to have less stress and more success in your home.

Be sure to check out what others on the Schoolhouse Review Crew had to say about this product.




Disclaimer: I received a free copy of this product through the Schoolhouse Review Crew in exchange for my honest review. I was not required to write a positive review nor was I compensated in any other way. All opinions I have expressed are my own or those of my family. I am disclosing this in accordance with the FTC Regulations.