We have been working through the Zoo Whiz online educational website since this school year began. This has been a good addition to our daily school routine and is helping to enrich my 7 year old's desire to "learn and earn".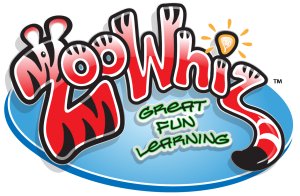 Zoo Whiz currently has over 100,000 registered accounts in over 70 countries and it is growing. It has won the Northern Inland Innovation Awards for research and education, and continues to develop. Zoo Whiz has thousands of features. Some of the features are still in development and new features are added as they become available. It is an academic website for kids to learn math, word skills, reading, gramar, and vocabulary, and more through fun learning games. Zoo Whiz is designed to be used by children ages 5 to 15.


Zoo Whiz was produced by Graham and Barbara East from EdAlive.
EdAlive
, the parent company, holds over 60 major awards and is one of the most awarded publisher of educational software in the world. EdAlive is used in over 10,000 schools worldwide and has sold over 800,000 copies of their educational CD's. Graham East has been using computers in the classroom since 1986. You can read more about their company
here
.
There is a
FREE
version of Zoo Whiz, and a
PREMIUM
version. We were given the opportunity to review the Premium version with one of our children, and I signed up two of my kids on the Free version too.
When my kids log in to the program, there is a map on the screen that features a Learn & Earn building, an Arcade, a Biodome, and a Milestones tower. When the kids click on different buildings on the map, it takes them to the different areas of the program. The kids can keep track of their progress in the
Milestones
tower. The kids earn coins for answering questions correctly and advancing levels. The coins can be used for learning games in the
Arcade
, or they can be used to purchase animals for their own personal zoo in the
Biodome
. To earn the coins, the go to the
Learn and Earn
building and complete assignments. In the premium membership, you are also given coins for opening the account, and you also earn coins for logging in each day too.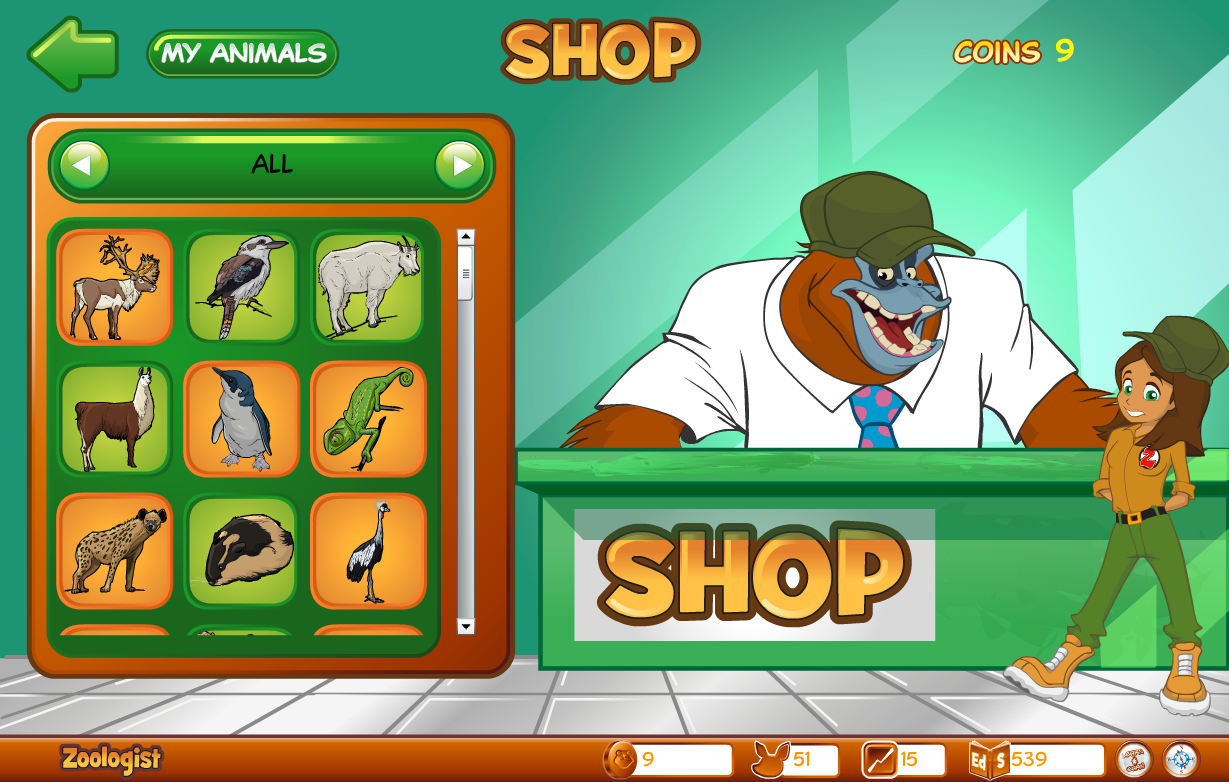 When the student has earned coins, they have the option of playing games in the arcade or going into the shop and purchasing animals for their zoo. When you click on an animal, a description about the animal, where they are from, how they live, what they eat, etc. is provided. They learn if the animals are endangered, and they learn about mythical animals too.



The kids can set up an avatar as a Zoologist too. They are given several options of boy and girl avatars and accessories. They must spend a coin to set up their avatar. At the bottom of the screen they can see their avatar, how many coins they have earned from doing their lessons, their educational score, and the animals in their zoo.

Our Thoughts
I thought many of the questions were challenging for the kids. This program has a great theme and has a lot to offer. My kids enjoyed the program, but they had no choice either way, as I required them to include it in our school time each morning. So all three put in their efforts with the program each day. You can read more about how the Zoo Whiz learning program
corresponds to curriculum
on their website.
My oldest, age 12, liked the program overall, but he did not like some of the limitations with the free program. He wanted more interaction with his animals. He is not into the mythical animal options, so those were of no use to him.
The free program is limited to basic information about the animals, where as the premium membership has access to lots of information about the animals and has more animals to choose from. The 12 year old wanted more freedom to use the program and be an actual zoo keeper. He was not satisfied to just know he had animals. He wanted to know all about them, place them in a zoo, and tend to their needs. He is used to using other online learning programs, and this one lacked some of the special effects and control he was used to.
The 7 year old and the 9 year old both enjoyed the website. They enjoyed the games, but to earn coins to play the games, they had to learn and earn their coins. They become frustrated because a lot of details on the screen (questions, problems, directions, etc.) are above their reading level. The problems were usually right on target, but the directions for the problem was where they had difficulty. They also lost interest sometimes because the program was slow to load. They like fast action and do not like to wait. I would say that 15 to 20 minutes, with encouragement, maxed out their interest level each time they used it.
I would definitely recommend the premium account over the free account. The free account has some limitations and this was discouraging to my 12 year old. The 7 year old was signed up with the premium account, and I wish I had used the allowed premium spot I was given for the review for the 12 year old, or that all three boys could have had a premium account, because I feel that having full use of the program would have made a difference in their interest level. The 12 year old is able to work independently and would have benefited even more from using the premium version of the program.

I liked being able to set the learning "floor" of my child's skill level for Reading, Words, and Math. I liked the parental pages available in the Premium account, and I was able to follow my child's progress. There are some fun
free printables
offered too, such as greeting cards, stationary, wallpaper, coloring pages and more. You can use the free printables to further learning when you are "offline". I liked all the "helps" for parents and teachers that are offered on the website. This helps to plan using this program as a supplement to your curriculum.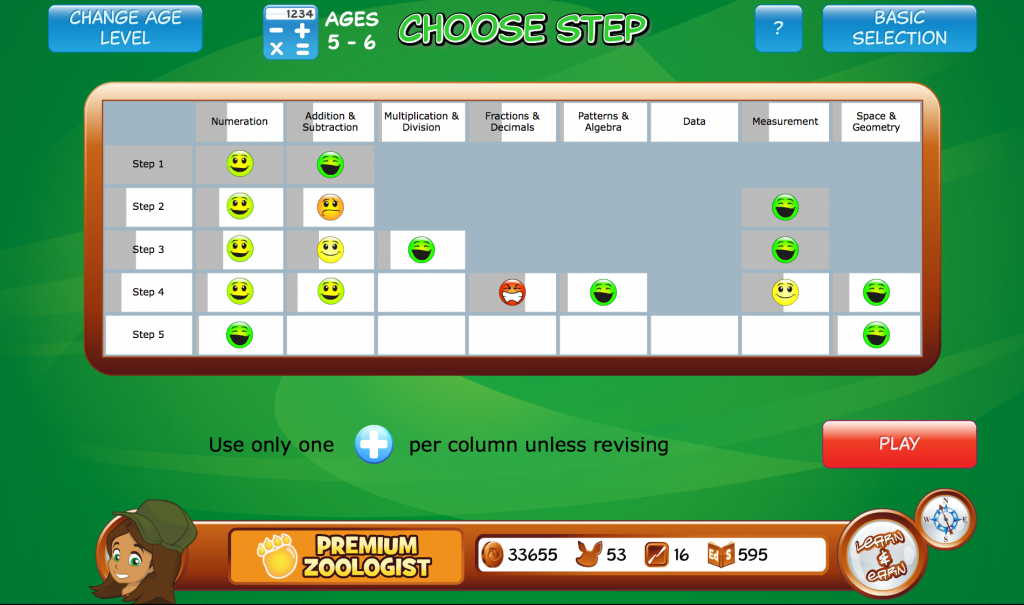 However, the program required me to read to the younger kids, a lot. They were not able to use the program independent of me. I read instructions and problems to my younger children, and this made it a little cumbersome to me. My 7 and 9 year old son's are learning to read, but are not strong readers yet. I personally did not like having to sit at the computer and read every question to them. If it had required only a little assistance from me, it would be ok. But it required me to sit and read every question because they could not read the long descriptions, in depth explanations, and questions themselves.
Some the words were very long and above their reading levels, and I felt this is an oversight in the design of this program. The program designers should have created a version more appropriate with simple words and explanations for younger age levels and should use language that is at a younger age level of understanding and designed for early readers and children with special needs.
Overall, I liked the program and would recommend it as a learning resource for homeschools and classrooms. I do hope they will ad audio to all of the sections and enhance the product by reading the questions to the younger children, and children with special needs, so that a parent does not have to sit at their side the whole time they are using it. It would be nice for the kids to be able to use Zoo Whiz independently. I am looking forward to the printable certificates when they are ready. Certificates are a great motivator to my kids. But even in its current stage of production, Zoo Whiz is a good addition to a homeschool program.
Cost

Zoo Whiz
Premium
costs $59.95 for a whole year, and is currently on special sale 75% off for $14.95 This seems to be a very reasonable price for this educational product. But you can try before you buy. Just sign up for a
FREE
account and let your children get started using Zoo Whiz in your learning adventures today.
Be sure to read what other
Schoolhouse Crew
members had to say about this product.
Disclaimer: I was given a free 1 year premium membership for my child in exchange for an honest review. All opinions expressed are my own honest opinion.