Are you looking for a curriculum product to help your kids develop leadership skills? I have noticed in the bible how God used farming to develop leadership skills in David the sheppard, before he became David the King. And Joseph was a farmer, then a slave, then helped run a prison, before he became the Prime Minister of Egypt second in command only to the Pharaoh. Actually, there are many examples in scriptures where God used the skills learned from farming (planting, tending, nurturing, weeding, watering, shepparding, protecting, etc) to mature young leaders.




We were recently asked to review several products in a leadership curriculum from Leadership Garden Legacy. The author, Debra Slover has developed an entire tool kit of curriculum products for younger kids, teens, and adults. Though it is not a biblical curriculum, it uses the analogy of gardening and the process of growing as a representation of growing and developing leadership skills.

TOOLS For Kids

U.N.I.Q.U.E. Kids: Growing My Leadership Garden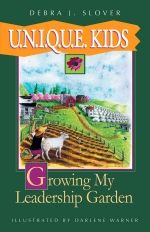 125 pages, and retails for $8.95
For ages 5-12

UNIQUE Kids Activity Guide Downloadable PDF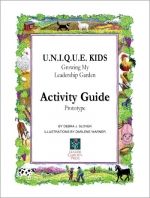 118 pages, retails for $8.95
For ages 5-12

TOOLS For Adults and Teens

U.N.I.Q.U.E. Growing The Leader Within




160 pages, and retails for $18.95
For adults and teens.


The Leadership Garden Guidebook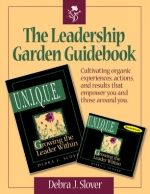 78 pages and retails for $18.95
For adults and teens.

There are several more products available in the series for both kids and adults, and also Bundle Discounts are available on the web site.

Leadership Garden Legacy is offering our readers a Spring Special discount of 20% off. Enter the discount code: TOS-SS20D during checkout. This is a limited time offer and the code will expire on May 31, 2013.


Our Experience

We are currently using the Unique Kids curriculum and accompanying Activity Guide pdf. If you complete a chapter a week you can finish the curriculum in about eight weeks with your children. Some of the activites my children are doing through the curriclum are keeping a leadership journal, planting and tending to the needs of a flower garden, reading the illustrated book, and completing several activity sheets as they process various leadership skills. It is basically a Unit Study on Leadership and covers several academic subject areas. Hands on subject areas covered with this curriculum include social studies, literature, math, reading, art, and writing. I found the curriclum helpful, but there are a few places where I changed the wording to fit better with my beliefs as a Chrisitan and what I want my children to learn. Here is a quote to the parents at the beginning of the book that sums up what my kids are learning: "Love is at the heart of Leadership Gardens. . . " I really think that you can not be a good leader unless you are able to love those you are leading. The six leadership skills my kids are learning:

1. Be nonjudgmental
2. Do not enable
3. Use empathy
4. Prune gossip
5. Eliminate blame
6. Eradicate victimization


U.N.I.Q.U.E.

U.N.I.Q.U.E. stands for the Understanding, Nurturing, Inventive, Quality, Unstoppable, Expression of leadership. Debra uses a fable story about a sheep, a consistent gardening theme, exercises in growth and hands on activities. She helps nurture and develop the needed skills in your student by creating balance, and blending four key leader behaviors and six leader-friendly gardening practices to build skills in the users of the curriculum and expand their confidence and competence. Read more about the Empowerment Tools woven throughout the curriculum.

Debra is a skilled leader herself, and has earned her Bachelor of Science Degree in Health Education from Oregon State University in 1975. She has spent more than 32 years working with youth and adults in developing leadership skills, both at the state and national level, implemented over 20 youth-led statewide conferences, two national conferences, and over 39 youth/adult leadership camps. Her experience also includes 20 years as Director of Oregon Student Safety On the Move.

Be sure to check out what others o
n the Schoolhouse Crew had to say about Leadership Garden Legacy Products.