I have a homeschool curriculum gem to share with you today. There is a company, founded by a homeschool family with 6 kids, called Knowledge Quest that will transform the way you look at and understand history and geography.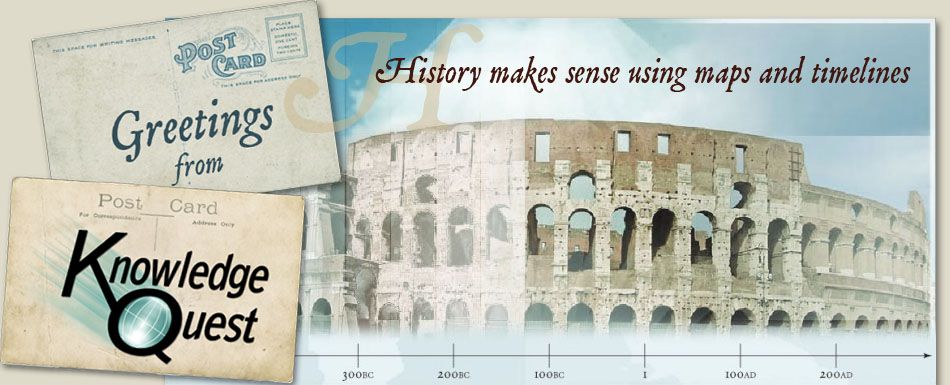 I have subscribed to Knowledge Quest email newsletters, and followed the growth of their company for the past four years or so. I have benefitted allot from the work this homeschool family has freely shared with others. Since 2001, they have been creating great geography and history resources.

I first learned about Knowledge Quest when I was searching for printable maps and timelines for my children. Their resources are top notch! Check out this short video to see a basic explanation of the products they offer:



Over the past year they have also done a lot with mobile apps and making this area of technology easy to understand and accessible to homeschool families. Check out this amazing short video clip that explains more:



I was sent Time Maps CD for review. This is an amazing array of interactive maps and history. This CD contains over 75 maps, worksheets, teachers lesson plans and notes, blank timelines and blank maps, and more.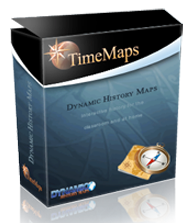 The Time Maps Collection CD contains folders covering:
Ancient China
Ancient China Teachers Notes
Black Death
Black Death Teachers Notes
Europeans Exploration and Discovery
Europeans Exploration Teachers Notes
Rise of the Roman Empire
Rise of the Roman Empire Teachers Notes
Fall Of The Roman Empire
Fall Of The Roman Empire Teachers Notes
Rise Of Islam
Rise Of Islam Teachers Notes
Atlantic Slave Trade
Slave Trade Teachers Notes



For example, when I click on the Europeans Exploration and Discovery folder, it begins with the year 1430. The screen has a map of Europe and a ship. As I watch, the ship travels across the ocean to other lands that appear on the map. The next map is 1492 and you watch the ship sail and follow the events that take place , next is 1497, and so on. The teachers notes folder (lesson plans) has over 17 pages of great information for me to teach my kids. It also include blank timelines and printable maps and blank maps too.




Here is a short video of Time Maps showing the Rise of the Roman Empire. See for yourself how interesting these maps and learning about history and geography can be:



Time Maps, as well as all the products from Knowledge Quest, are useful to supplement lots of various curriculum brands. They have FREE Curriculum Integration Guides in pdf on their website to help you understand more. This is such a handy resource to use. Be sure to subscribe to their free email newsletter too.

Time Maps is available for $8.95 or $34.50 for the whole Time Maps Collection.

Read what other homeschoolers on the TOS Crew had to say about this product.



Disclaimer: As a member of the TOS Crew, I received a copy of the product mentioned above in exchange for writing an honest review. All opinions expressed belong to me and my family. Your experiences may be similar or different from mine.