I have been looking for a sewing curriculum for my very creative 12 year old son for this school year. He wants to learn to make costumes. He has made lots of costumes out of paper and recycled materials. He also takes sheets or blankets and old clothing and makes costumes with them. But now he wants to learn to sew costumes.




For several weeks, he has been learning the basics of sewing. For a week, he practiced sewing designs on paper, learning how to stay in straight lines and how to follow along lines and loops and pictures he has drawn. He also learned the basics of threading his sewing needle, and bobber and the proper set up of the sewing machine. He also helped daddy oil the machine and make sure all the mechanics were working properly.

To get better at sewing along and following lines, he drew out a log cabin and surrounding scenery on paper, and then learned to stitch the whole picture with the sewing machine. We found this idea in a sewing book for boys that we will be using as part of his curriculum.

Next he learned basics of how to choose his material, measure it, wash and dry it, iron it, and lay out his pattern. Then he cut out his pattern. His first project was a pillow case and it turned out really well. We decided to have him make matching pillow cases for all his brothers too. Now he wants to tackle making himself, and his younger siblings', costumes for plays and holidays.

Costumes With Character

The Old Schoolhouse Crew was recently sent Costumes With Character from Golden Prairie Press to review. Because my son wanted to learn to make costumes this seemed like good timing to review this book with our family. My son is so excited to begin to learn how to make costumes.





Golden Prairie Press is owned by Amy Puetz. She is a homeschool graduate and loves history. She is the author and publisher of several history books and curriculum resources as well as a columnist on a popular homeschool site, the Home School Enrichment Magazine.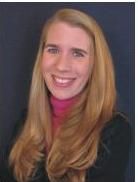 In Costumes With Character, Amy has captured the historical essence of the times and the people who wore these articles of clothing. Her book is more than a sewing instruction book, it is a history book down to the smallest of details.

Even if you don't make the costumes yourself, this is an excellent historical read and a wonderful book to add to your collection of American history and culture. This book would also be wonderful to include in a unit study about the history of clothing for different periods, or historical unit studies that look at various aspects of culture during specific time periods. I found tucked away in each chapter a small quiz with answers. The quiz really captured the most important details from the chapter about each historical era. This book would be great to include your homeschool studies.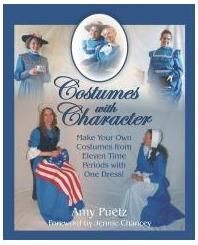 The chapters about clothing in the book includes:


Dress
Colonial (Pilgrim & Puritan 1620 – 1700)
Colonial Quaker (1681 – 1860)
American Revolution (1775 – 1783)
American Young Republic (1800 – 1820)
Romantic Era (1820 – 1848)
Romantic Pioneer (1800s)
Pioneer Civil War (1861 – 1865)
Sailor (1865 – 1905)
Victorian 1880s
Victorian 1890s
Turn of the Century (1900 – 1910)
Tea Party


Try out her free sample and you will see how wonderful this book is. http://amypuetz.com/CostumesWithCharacterAmyPuetzSample.pdf Contained in the free sample is the history of the Pilgrims and Puritans from 1620-1700 and a free pattern for a Pilgrim dress and hat. In the book she explains how to copy the patterns and have them enlarged and calculate or adjust the patterns for various ages and sizes.

In her book, she offers the patterns and you can copy them and have them enlarged yourself. Or on her website, she also offers both an e-book of patterns in full scale, and also a printed patterns book in full scale to accompany the Costumes With Character book for an additional fee. Those with lots of sewing experience and also beginning sewing students can make these costumes.




My children and I have read the e-book Costumes With Character and loved it. We will be working through the e-book to make our first sewn costumes for Thanksgiving for my daughter. We want to re-enact the first Thanksgiving and this book has really given us perspective and encouragement to create our costumes. The only downside to our situation is that all the costumes contained in this book are for girls / women and there are not any for boys / men. We still need to find an additional source of patterns for the men in our family. My son is excited to learn to make the costumes, but has let me know that he would have given the book 10 thumbs up if it had male period costumes in it too, not just costumes for girls. It was still a very good read and he enjoyed reading it and learning about this aspect of American history.

You will love making costumes for the girls in your family with Costumes With Character. Amy discusses how you can create eleven different styles from different eras, with the same basic dress. She gives detailed instructions for each pattern and the history to go along with it.

Costumes With Character retails for $21.95 e-book, $37.00 printed book, and $15 for the printed pattern book. Be sure to check out their back to school sale going on for lots of their products including the ones I have told you about today. Their Back To School Sale items are an additional 20% off through September 1st.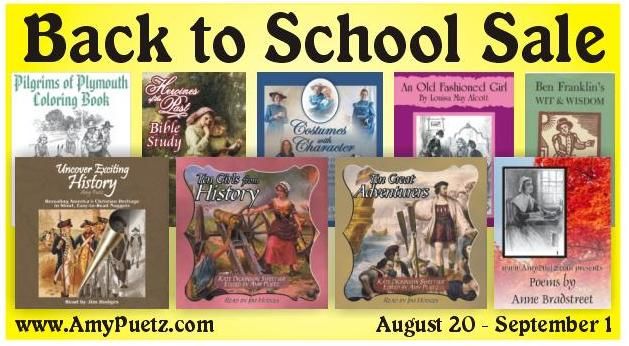 Check out what others on the Schoolhouse Crew had to say about this product.


Disclaimer: I received a copy of the e-book as a member of the Schoolhouse Crew to the purpose of writing an honest review.
This post will be linked with
Raising Homemakers
Sharing Time