I recently reviewed Couponing Made Simple by Christi The Coupon Coach. What a blessing it was to receive this book and have the opportunity to read it and apply it.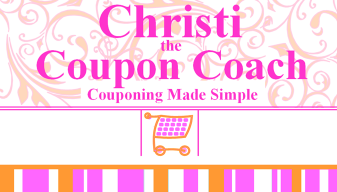 I will be honest with you, I have always felt "couponing" was too complicated. I always enjoyed watching the couponing TV shows, but definitely thought it was set up, not realistic, and no way a normal person in normal life could pull off saving that kind of money (95% to 100%) on a normal grocery trip. The TV show depicts extreme people who go to extreme measures to find coupons. They save money, and can nearly get everything for free. They stock pile years worth of products they might not, let me rephrase: WILL NEVER, EVER, use. They hoard stuff. It is brand new stuff they got with coupons. But it is still stuff, and every room of their home is stuffed with stuff. I did not want to live like that no matter how much money you might save. We have eight people in our home and we already end up with too much stuff as it is.

I always believe God will provide and we should do what is reasonable to care for our needs, but not what is extreme. As a mater of fact, there are plenty of scriptures that tell us to rely on His provision and not to stock pile for our needs. When we stock pile, things like rot, moths, and thieves end up devoring what we stockpiled. Instead we need to rely on the Lord for our daily provision. There has to be a balance in our life, and the scales have to weigh in his favor of trusting him for his provision.




My routine for grocery shopping is that I make a meal plan and grocery list based on what my family likes, not necessarily what I have in the pantry. We like variety. We don't want 10 of the same meals in the fridge. I also garden and raise animals and try to have as much home grown food as possible. For years I have also bought in bulk when when I can. I don't mean buying 10 of 2 ounce items. But 50lbs of an item if it is available. I used to own a healthy foods and bulk foods store, and buying large sizes instead of small sizes was my lifestyle. There are no coupons for 50lbs if honey, wheat, or salt. I can save 30% to 50% just by buying the bulk sizes of these staple pantry items. So I didn't feel the need to coupon, or learn how to coupon over the years.

I have remembered to take one or two coupons with me to the grocery store from time to time. If you are a couponing guru you might laugh at that. But to be honest, I am quite intimidated to think I could take a stack of coupons to the store, with six young kids in tow, and have an effective method to apply them for items I actually want and save any money and make it all happen before the sky falls and kids put an end to the trip. I thought that most of the food items that have coupons are not fresh or the quality of items I want. Also many of the food items are full of preservatives and artificial ingredients and that is why they have a long shelf life. I just don't want to randomly stock pile items that don't really benefit my family, or that are full of preservatives, or will expire before we can use them.

I have a lot of kids, and they get tired of shopping real fast. We try to get in and get out as quick as we can, and as least stressful as we can, before anyone has a "melt down" or the baby needs nursed, or someone is hungry or thirsty, or someone pees their pants, or baby needs a diaper change. Hey this is real life!




Christi states that her method is "real couponing for real people". Here is a quote from her website: "This is not "Extreme", but Real couponing for Real people. I teach buying a reasonable amount of products using an organizational system that takes a reasonable amount of time for great savings!"

I was very touched by Christi's personal approach. Christi let me know she is a real person. She sent me a signed autographed copy of her book and a nice letter introducing herself. She is a wife, homeschool mom of four kids, a Christian, and strives to be a good steward of her home. She reached out to me with a personal note and let me know she read my website and identified with several things. How cool is that? Another thing we have in common is that we were both from Kansas and turns out we went to the same college Kansas State University too. Very cool.

Real couponing for real people sounds like real good judgement. I have nothing to loose and a whole lot of money to gain if it works. So I decided it is worth giving her method a try!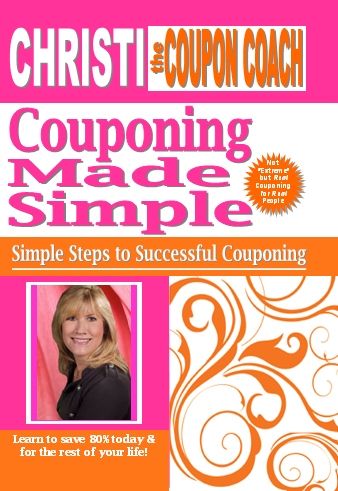 Couponing Made Simple
For Every Family All Ages
&nbs
p; 130 pages
Book Retails $18.00
E-book Retails for $4.99


How I Used This Book:

I read the book cover to cover. It is a good read, 130 pages, large print, and only took a few days to finish and let the ideas soak in. Then I went back and set up tools Christi suggested. Then I implemented the steps she suggests to reap savings. I am amazed at how much new information I gleaned from the book. I have been married 22+ years and have 6 kids. Yet Christi helped me look at my grocery shopping on a whole new level that I had not understood nor thought I could be successful at before.

In this book, Christi teaches important life skills everyone needs, like being prepared to reap savings. Yes, you read that right, be prepared to reap savings! Another way to get this idea across to you is that if you prepare, you will reap savings. Her method is a whole new look for me at grocery planning, organizing, saving money by buying items on sale and getting deep discounts through the use of stacking coupons, store sales, and rebates.

Christi says we will become a "Student of Savings" when we follow her method. Christi claims we can save 50% to 80% on purchasing for the needs of our families.

Tools:

So following her advice, I set up several "tools" to help me:

1. Set up my home office area including a desk, computer, (and will
eventually set up my printer too. We recently moved and the printer
is still packed in a box that I haven't uncovered yet).

2. Set up a coupon hanging file folder box to store coupons and sale flyers.

3. Set up a coupon file box ( for extra coupons to take with me to the store).

3. Set up a coupon expandable folder (to take with me to the store).

4. I picked up a Sunday paper with coupons and several store sale flyers.




Two wonderful tools I am learning to implement that Christi talks about in her book is using your local store's website and their customer appreciation card. These tools can help you save even more money.

I explored online, and found my store's website, and learned how to prepare a printable grocery list using their online tool. ( I still have to unpack my printer to print it or I could access it from my cell phone when in the store if needed). The store website allows me to place the items right from the sale flyer into my list, plus ad additional items I need.

The website also allows me to apply, or load, coupons to my customer card, so I won't have to print them. I always handed the cashier my card anyway. They always took off the discounts of any items I bought that were on sale. It was always a random thing. I did not prepare ahead of time with sale items or coupons. If I needed it, it was on my list, then I placed it in my cart. If it was on sale too then it was my lucky day. I did not know how to use the card as a tool. Now I know it can be a very useful tool in preparing ahead of time to reap savings. Now when I go to the store I will be able to give them my store loyalty customer card and I will reap a savings of sale prices only given to loyal customers who carry their cards and additional savings of any coupons pre-loaded on the card for even greater savings.

Steps:

I followed 8 steps in the process of "preparing to reap and then reaping" a savings:

1. Search and clip newspaper insert coupons, search and print coupons from online coupon websites, also coupons you have saved from the store isles. Gather up store flyers that advertise their weekly and monthly sales.

2. Sort all the coupons and flyers into your hanging file folder box.

3. Next find sales (and rebate offers) in store flyers and store websites that your family can use. This is where I matched my grocery list up with store sales.

4. Then I matched coupons to store sales (stacking the deal). The more you stack, the more you save.

5. Organize my grocery list, the coupons I plan to use on the shopping trip, and the store flyer into the expandable folder, and carry extra coupons in the small coupon box.

6. Shop and save. Go shopping and reap the savings.

7. Wrap up at home. This involves storing everything when you get home and filing any additional coupons or sales you got in the store, and filling out any rebate forms for items you purchased.

8. Celebrate the savings and share with family and friends.




My first grocery trip after implementing the book I saved $18.22 The next trip I saved $26.83 and the next trip I saved $44.50. Wow that is $89.55 EXTRA in my pocket in the first three attempts of implementing Christi's book.


What to do with the "extra"?

I don't want to be a hoarder! I also don't want more than I need. What to do with the extra? is a real question and a real dilemma for me and my family of 8 people. We don't have extra closet space, cabinet space, or storage space to speak of at all. Our space is filled with 8 of everything for our family of 8 people, and very limited for anything else. I need to create more space!

What to do with all those extra and leftover newspapers? Christi takes hers to a recycling program at her local library. There are many local recycling opportunities in each community, so be sure to check out what is available in your area. I plan to recycle them myself and raise WORMS with mine. I want to make a worm farm, a box or tote like habitat used for raising worms. I will use shredded newspapers and compo
st in a large plastic bin. Then I will feed them scraps from the kitchen, and when they have digested the scraps, I will have my own nutrient rich organic compost to spread on my garden and flowerbeds, and I can use the extra worms to feed my chickens and for fishing bait too.

If it is "extra" items like toothpaste and toothbrushes or toilet paper, store it on a shelf in your home. I am out of shelf space here, so I am looking for creative ways to expand my storage ability. Possibly an under bed storage box is another option. If it is perishable food, store extras in the freezer. If you have plenty, and don't need more, give it away to family, friends, or those in need.

If it is "extra money" you have, save it up for the next big fix (house, car, etc) or need your family has; give it to someone in need; or put it into a savings for gifts, education, retirement, or travel. This is an "extra" I am looking forward to having a whole lot more "extra" of.

Christi has several favorite websites for coupons and more listed on her website. Be sure to check those out for more great deals and savings. She also has a facebook page and posts great deals she finds there too.




Christi is right! Moms are the CEO, Business Manager, CFO, Social Director and more of the home. Her book has helped me and she can help you too. She can help us all gain an important skill to do our job better and save money for other things our family's need. It is a little hard for me to find the coupons for the fresh items, or organic or preservative free frozen items I shop for. But there are some deals out there and I just have to spend time preparing ahead.

Check out this short video of Christi explaining couponing at the Daytime TV Show:



Thank you Christi for coaching me. You have helped me develop real skills by teaching me how to use the tools and resources within my reach. You have given me the skills to be a better reaper of savings when I shop for the needs of my family! Thanks for the EXTRA $89.55 in my pocket! I am looking forward to reaping even more savings again and again.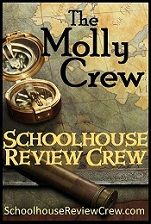 Be sure to check out what others on the
Molly Review Crew
had to say about this product.