Looking for some great reading material? Look no further than Franklin Sanders from At Home In Dogwood Mudhole. Christmas is right around the corner and I think this might make a perfect gift to share with your loved ones too. We were sent this book to review and I am impressed both with the book and the author! I have a new hero/role model, Franklin Sanders.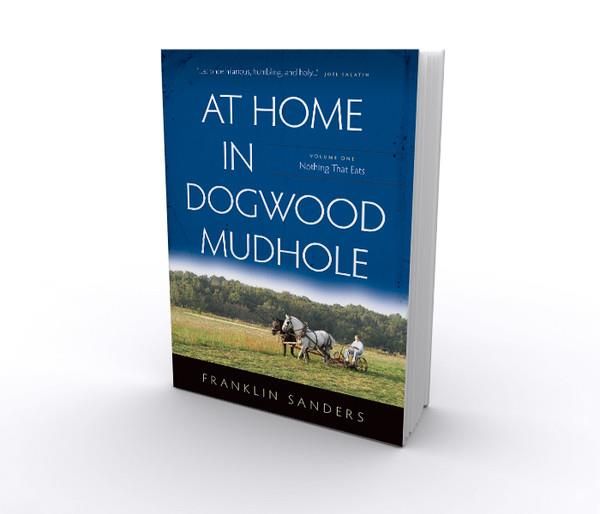 At Home In Dogwood Mudhole
397 pages
Retails $22.95 paperback
$16.95 kindle/ePub/PDF


"The unforgettable story of one family's attempt
to live an authentic life."

This book was written by Franklin Sanders. It is a series of letters that he wrote sharing experiences about his life, his family, and his homestead, and he published these letters in a monthly magazine called The Moneychanger over the span of 17 years.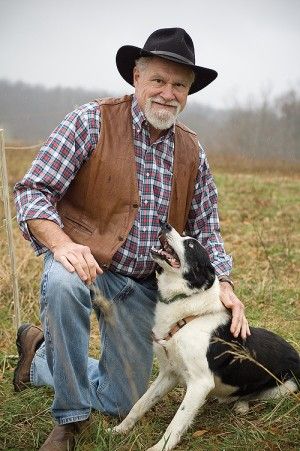 This book will make you laugh, hug and cherish your loved ones, think about the food you eat and how it is raised, perhaps think about the local farmer living up the road from you, and possibly will make you cry too. Franklin Sanders candidly shares about his life experiences on his homestead. He is also a homeschooling father of 7 children, a husband, grandfather, and a Christian.




Franklin Sanders and his wife Susan, moved their family to a homestead in Tennessee. Over the years their grown children and grandchildren joined in homesteading adventures with them too.

Description from the website: "When Y2K looms and modern life fails to satisfy, Franklin Sanders and wife Susan go from nuclear family to multigenerational farm. Despite Susan's admonition that they acquire nothing that eats, they gain dogs, chickens, horses, cows, pigs, ducks and sheep. Their children move back in and bring their spouses, filling Dogwood Mudhole with grandchildren. It's no Green Acres, but through sheer persistence and good humor, they learn to farm. At Home in Dogwood Mudhole, a three-volume collection of letters, provides a running account of an attempt to live an authentic life, as Franklin writes every month for seventeen years a personal letter to his The Moneychanger newsletter readers".

This is the first book in a series written by Franklin Sanders.
Volume 1: "Nothing That Eats" (available in stores now)
Volume 2: "Best Thing We Ever Did" (available Nov 15th)




So what is a homestead you might ask?

According to dictionary-reference.com

A homestead is:
1. a dwelling with its and buildings, occupied by the owner as a home and exempted
by a homestead law from seizure or sale for debt.


2. any dwelling with its land and buildings where a family makes its home.




3. a tract of land acquired under the Homestead Act.




4. a house in an urban area acquired under a homesteading program.


I think everyone can find something about this book to relate too. Whether it is personal experience, family relationships, faith in God, economic instability, financial independence, homesteading, homeschooling, taxes, jail, government intrusion, faith, or hope for the future. Franklin Sanders has a lot of wisdom in money and finances as well as farming. I really think a broad spectrum of people can relate to what he has to say. I don't want to give away too much details inside the book, but I am convinced you will enjoy it and gain great insights.

This book really hit home for me and my husband. As a matter of fact, as I write this post, he is in Wisconsin, and took the book with him to read in his spare time. So I was left to write this review from memory without the book in front of me, YIKES! But it just attests to the appeal of this book. My husband is not an avid reader, yet he was inspired to take this book with him to read. We both love the homesteading way of life. We love living off the land, grass based farming, permaculture, and sustainability. We love raising our family on the land that provides our food and sustenance and giving God thanks for it all.

A lot of the experiences regarding homesteading that Franklin writes about has occurred in our own life. Sometimes it feels like he is writing about my own day to day experiences. It is exciting to read about another person's experiences that you have so much in common with. Like Franklin, I have been a member of the Weston A Price Foundation for many years and it has helped shape the person I am and my thoughts about raising food. I have read nearly all of the books written by Joel Salatin from Polly Face Farms, and have so many of the same mentors who have influenced me. I too have raised grass fed beef, chicken, eggs, katahdin sheep, Jersey dairy cows, dairy goats, turkeys, and more and used to have an all natural store on the farm that we sold our products from. Franklin's passion for homesteading and faith resonates in my own life, and I found this book to be very exciting to read.

We give this book high recommendations. This book is an excellent read and would make a great gift to share with loved ones and invest in the lives of others. There is a lot of wisdom to be gained from listening to Franklin Sanders personal experiences. I am a BIG FAN and honestly would love to meet him and his family and visit their farm someday!!!





Be sure to check out what other homeschool families on the Schoolhouse Review Crew had to say about this book.