Have your children ever asked you "why" questions about the animals they see? My younger children are always full of questions about animals everywhere we go.




They ask things like "Why do elephants have a long nose?", "Why do butterflies fly?", "Why do monkey's hang upside down?", "Why do alligators have big teeth?", and sometimes funny questions like "Do alligators have bad breath?" Sometimes their questions make me smile and ponder all the amazing variety of animals God has created.




Genesis 1: 24-25
And God said, "Let the land produce living creatures according to their kinds: the livestock, the creatures that move along the ground, and the wild animals, each according to its kind." And it was so. God made the wild animals according to their kinds, the livestock according to their kinds, and all the creatures that move along the ground according to their kinds. And God saw that it was good.


Here is a fun "creature" book you and your children might enjoy reading together. This an adorable book about two kids named Sarah and John who go to the zoo with their parents and ask lots of questions such as "Why is a giraffes neck so tall?" or "Why do zebras have stripes?"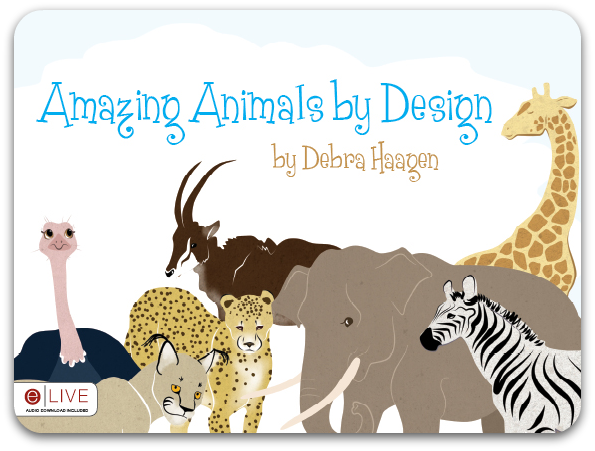 The children learn that no animal was an accident, instead every animal has a special purpose and has special tools it was created with, such as the neck of the giraffe, or the trunk of an elephant. Each different animal has everything it needs to fully function through out its life. Every animal was specially created by the design of God.

The author, Debra Haagen is a homeschool mom of 4 children. She knows all about the questions young children have about the creatures God has created. Her husband is in the military and their family travels and lives in various places across the globe with his career. Debra has taken her experiences with homeschooling her own children and the places they have visited, and captured the inquisitiveness of children everywhere. Your child will be delighted with the fun learning adventure in this book.

My children and I really enjoyed this book about animals at the zoo and how God designed each one differently. This is a great book to include in your homeschool reading. It would be great reading to include in an animal unit study, a creation unit study, and for family reading time too. This book would also make a great gift for a baby shower or birthday present.

Amazing Animals by Design retails for $8.99 in paper back or $7.99 in digital from the Tate Publishing website. You can follow Debra's book Amazing Animals on Facebook too.


If you would like to know how others on the TOS Homeschool Crew liked this book, check out the TOS Homeschool Crew review blog.



I was given a digital copy of Amazing Animals By Design in exchange for an honest review.