Blog Hops
Blog Hops & Link-ups & Linky Parties are places where lots of writers come together in one place to share.
Sometimes these "gatherings" happen one time for a special subject, but many/most happen regularly each week too.
These "gatherings" can be about special subjects such as recipes, curriculum, toddlers, etc. or the subject matter might include lots of different things that pertain to raising a family, do it yourself projects, or homeschooling, etc.
This is a list of blog hops that I have found helpful in our homeschool journey and several that I have participated in from time to time.
This is a work in progess and I will update it from time to time:
Monday


Tuesday



Wednesday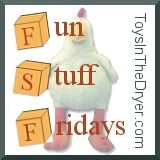 Thursday

Friday



SaturdaySunday


Trackbacks